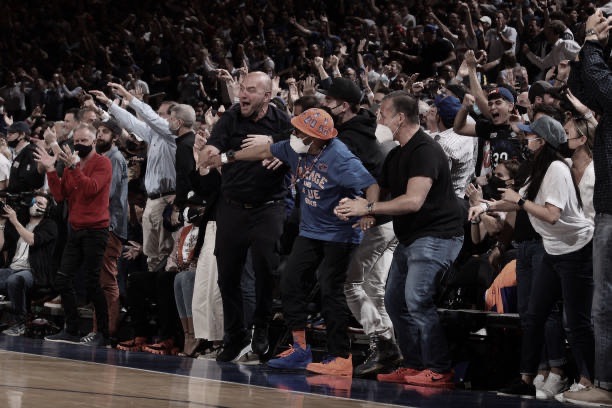 The New York Knicks and Philadelphia 76ers had to take action recently against the unacceptable actions of some fans in the arena.
Fans have brought back a great atmosphere to the games that were missed last year when the playoffs were played in the bubble.
However, some fans have overstepped and conducted themselves poorly, which is a big problem with fans in the NBA.
One of the incidents was during the Washington Wizard's game two loss to the Philadelphia 76ers. A fan dumped popcorn on Russell Westbrook as he left the game with an injury.
The 76ers released a statement after banning the fan.
They said: "We have determined that the person involved will have his season ticket membership revoked, effectively immediately.
"In addition, he will be banned from all events at Wells Fargo Center indefinitely.
"We apologize to Russell Westbrook and the Washington Wizards for being subjected to this type of unacceptable and disrespectful behavior.
"There is no place for it in our sports or arena."
The other incident was during the Atlanta Hawks' second game against the Knicks. That entire match-up has been tense, playing in front of a very active Madison Square Garden crowd.
Trae Young has been getting a lot of heat from the crowd, but a fan took it too far when he was caught on camera spitting on Young.
Luckily for the fan, Young decided not to press charges.
These events led to the NBA releasing an official statement on fan behavior.
The statement said: "An enhanced fan code of conduct will be vigorously enforced in order to ensure a safe and respectful environment for all involved."