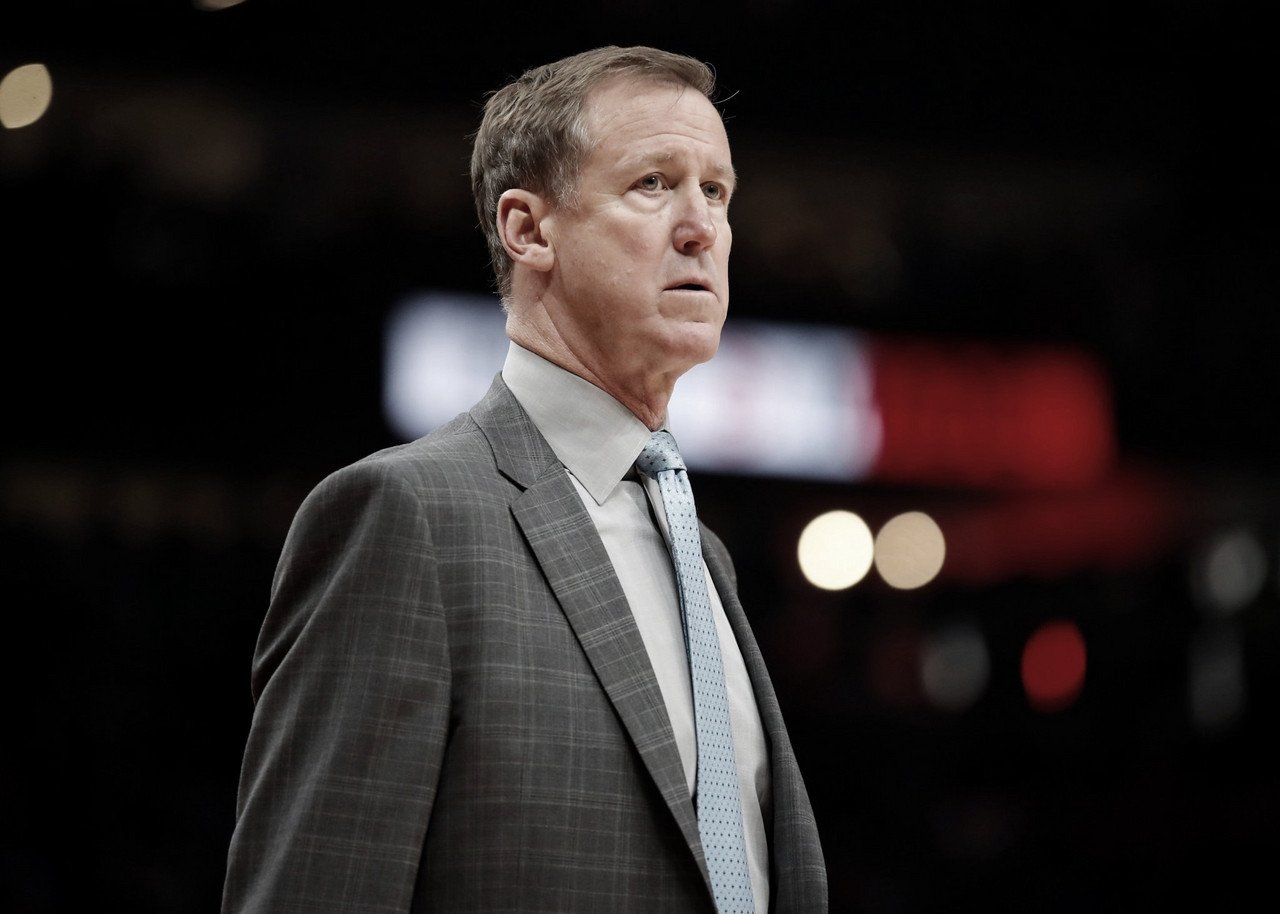 Terry Scotts and the Portland Trail Blazers mutually agreed to part ways on Friday.
Scotts had been head coach of the Blazers for nine seasons. His departure comes after another first-round playoff exit.
Portland was defeated by the Denver Nuggets in six games.
The series saw a historic game from Damian Lillard, who scored 55 points and 10 assists in a Game 5 loss.
The Blazers were eliminated from the first round for the fourth time in the last five seasons. This loss was especially disappointing as they faced a weakened Nuggets team.
The Nuggets were without starting point guard Jamal Murray who to tore his ACL during the regular season.
Neil Olshey, Portland's president of basketball operations, said: "Terry will always hold a special place in the Trail Blazer family and the Portland community.
"We relied on the integrity, professionalism, and consistency he brought to the job every day and we wish he and Jan nothing but the best."