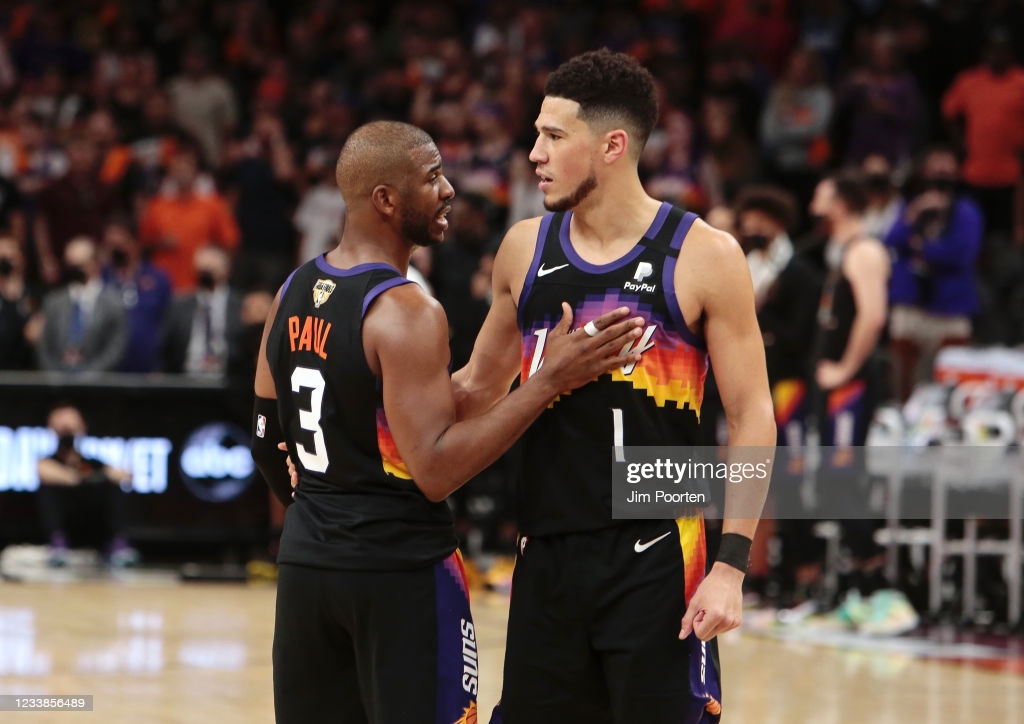 The Phoenix Suns have taken Game 1 of the 2021 NBA Finals by a score of 118-105 over the Milwaukee Bucks at Phoenix Suns Arena.
Chris Paul led Phoenix with 32 points, Devin Booker added 27 and De'Andre Ayton had 22 points and 19 rebounds. Khris Middleton was the high man for Milwaukee with 29 points and Giannis Antetokounmpo pitched in with 20 and 17.
Phoenix pulls away in second half to take Game 1
The Suns came out and hit five of their first seven shots from inside the three-point line, but missed four straight from beyond the arc, including a pair from Paul as Milwaukee led 12-10 with 6:48 left in the first quarter.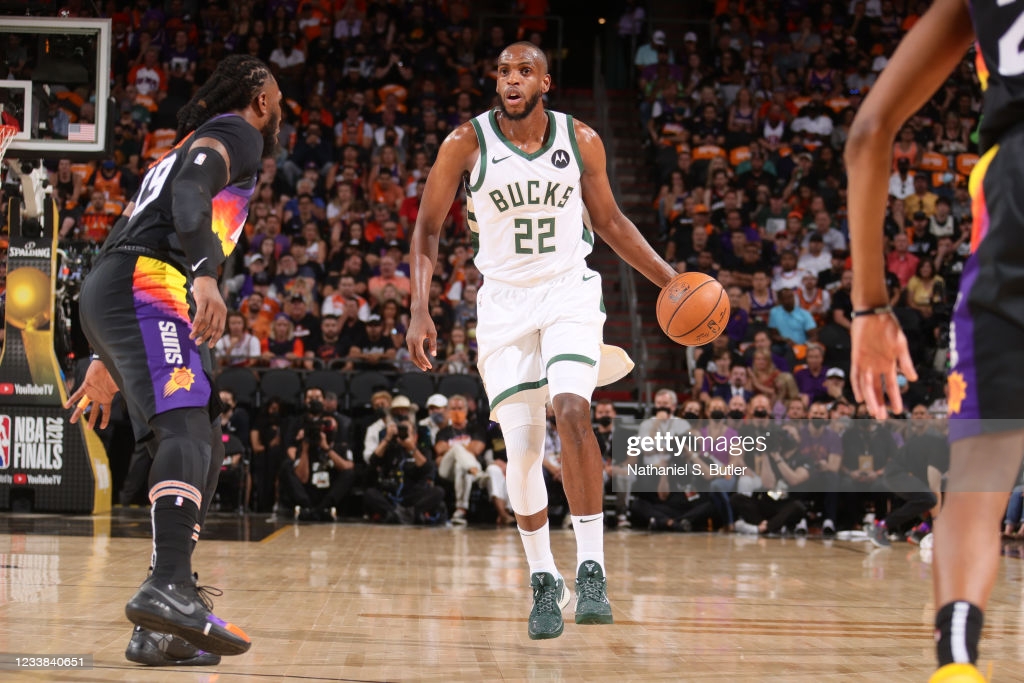 Cameron Johnson and Jordan Payne got Phoenix going from three as they each nailed one to give the Western Conference champions a 24-20 advantage. Devin Booker was instrumental, scoring eight points and handing out three assists.
Disaster struck the Suns as Dario Saric left the game with an injury, which would later be diagnosed as a torn ACL, putting him out for the rest of the series as Phoenix led 30-26 after one period.
Paul got the offense in a good flow, but his teammates were unable to take advantage of the good looks they had. Booker hit a runner that pushed the lead up to 45-38 while Ayton had registered ten points and seven rebounds to this point.
Thanks to some stiff defense and the playmaking of Paul and Booker, the Suns led 57-49 at halftime. Paul led all scorers with 16, Booker 11 and Ayton with ten and eight.
The Phoenix point guard came out and hit a pair of shots, both over Brook Lopez, including one that led to a four-point play to give the Suns a 65-52 lead. Since the 5:19 mark of the second quarter to the 9:38 mark of the third, Phoenix outscored Milwaukee 20-7.
Bucks coach Mike Budenholzer called timeout and that seemed to spark the Eastern Conference champions as Lopez drew Ayton's second foul, but missed both free throws. A minute later, Mikal Bridges drained a three to extend Phoenix's lead to 68-54.
Booker and Paul hit jumpers, pushing the lead up to 20 and causing another Bucks timeout. Ayton had 16 points and 14 rebounds to this point. Milwaukee hit 12 three-pointers, but were still down 17. Phoenix led 92-76 after three quarters.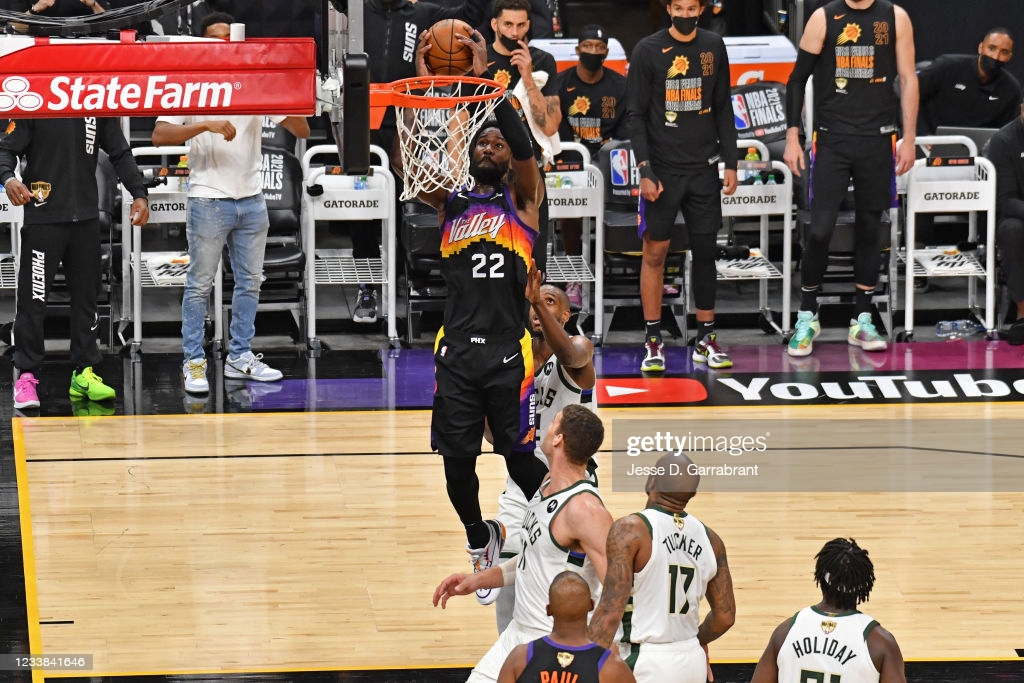 Ayton's monster night continued as he tallied 18 and 16 up to this point, Paul led all scorers with 27 and Booker had 22 as the Suns were 19-19 from the free-throw line. Middleton led the Bucks with 22 points.
With Ayton on the bench, Milwaukee took advantage of the small Phoenix lineup and cut the Suns' lead to 101-92 with 6:47 remaining. Antetokounmpo had a putback to reduce the deficit to seven, but Booker nailed a triple and Paul scored to bring the lead back up to 12.
Both teams emptied their benches and Phoenix cruised from there. Game 2 is Thursday night at 9pm Eastern.