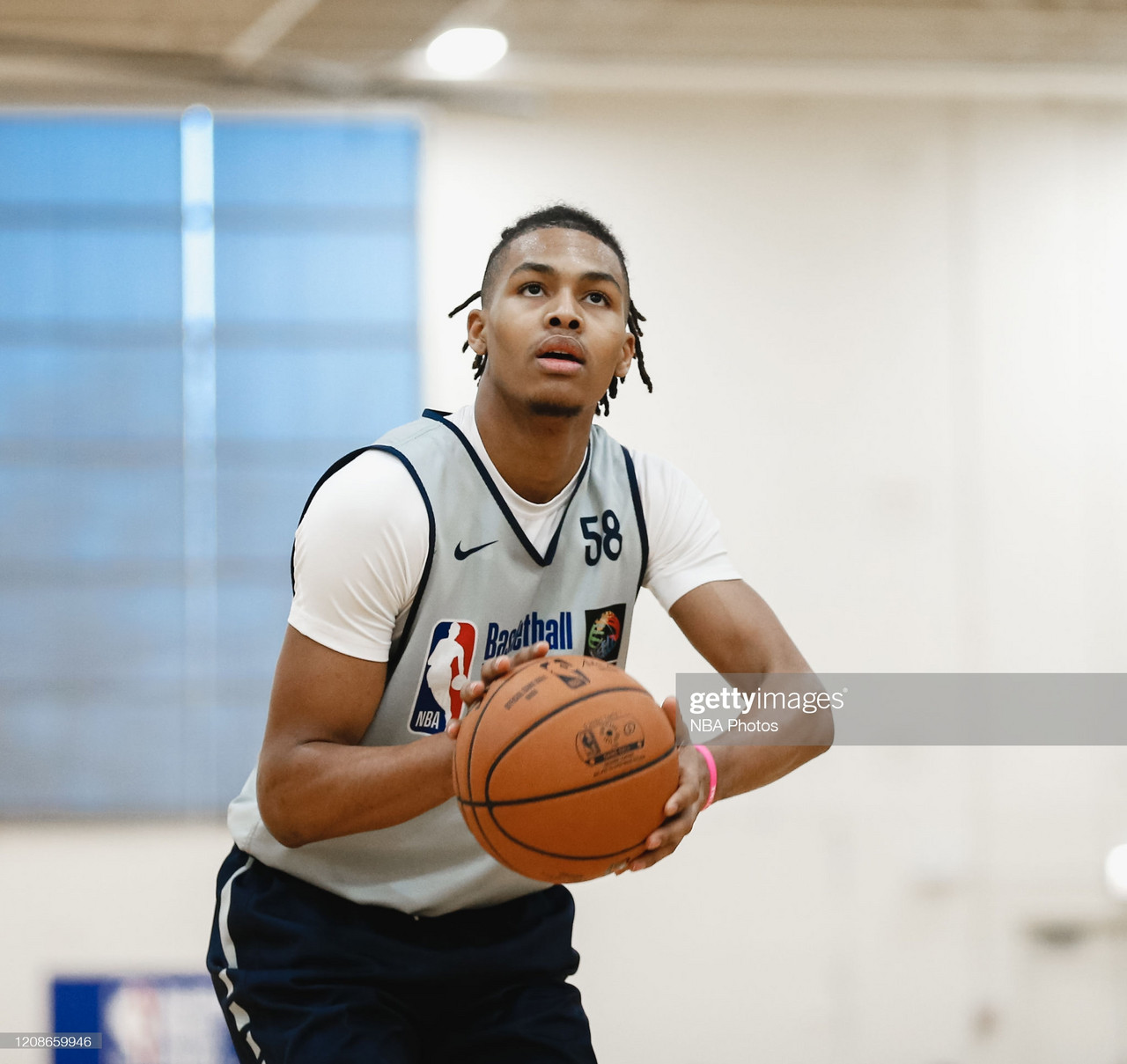 18-year-old shooting guard Juhann Begarin was selected as the 45th overall pick by the Boston Celtics in this year's NBA draft.
Who is Juhann Begarin?
Born and raised in Guadeloupe, a French overseas region in the southern Caribbean Sea, Begarin and his family moved to Corbeil-Essonnes, a suburb of Paris when he was just 16 to pursue a career in basketball.
Begarin made his professional basketball debut in 2017 for CFBB in the National Masculine 1 league, the third-tier division of men's basketball in France.
In his first season, the 6'6 guard averaged 3.6 points, 1.4 rebounds and 1.2 assists per game, averaging just 16 minutes per game across 14 appearances - including two starts.
His sophomore year at CFBB was where he made his breakthrough, however, averaging 12.5 points, 3.7 rebounds and 2.9 assists per game across 33 appearances - 21 of which were starts.
In February 2019, Begarin made a name for himself during the Euroleague Basketball Next Generation Tournament where he averaged 19.8 points, 6.5 rebounds and 4.3 steals per game as CFBB finished with a record of two wins and one loss.
In June 2019, at an NBA-organised Basketball Without Borders training camp, Begarin won the tournament's Most Valuable Player award - putting his name alongside previous winners such as NBA lottery picks Deni Avdija and RJ Barrett.
In July 2019, Begarin signed for Paris Basketball of the LNB Pro B league, playing at the second-tier level of men's professional basketball in France.
In his rookie year with Paris, the guard averaged 4.7 points, 2.1 rebounds and 1.1 assists per game, only making 19 appearances throughout the season which was disrupted by the COVID-19 pandemic.
Begarin turned the heat up for his second year with Paris, averaging 11.7 points, 3.5 rebounds and 2.9 assists per game across 39 games, all of which but one were starts.
Paris finished in second place in LNB Pro B and were promoted to LNB Pro A, the highest tier of men's basketball in France for the first time in the club's history.
Draft night:
The Frenchman's dreams were made a reality when NBA commissioner Adam Silver called out his name, Juhann Begarin as the 45th overall pick by the 17-time world champion Boston Celtics.
Celtics president of basketball operations Brad Stevens had this to say on their latest recruit:
"He's a guy that's a big, strong, versatile guard that can guard up with his strength and athleticism.
"We really like Juhann. He came in for a workout the other day and we got to see him up close. We've been paying attention to him for a long time.
"He's a guy that we think, at his age, and his body and physical abilities, the way that he works and the time that he's put in thus far is gonna have a really long, good career ahead of him."
Stevens admitted he doesn't know yet whether Begarin will play in the Celtics' Summer League tournament which will take place from August 8-17 in Las Vegas.
Last year's stash pick Yam Madar, who stayed in Israel for the season to develop under Hapoel Tel Aviv will feature in the tournament alongside Payton Pritchard, Romeo Langford, Aaron Nesmith, Moses Brown and Carsen Edwards.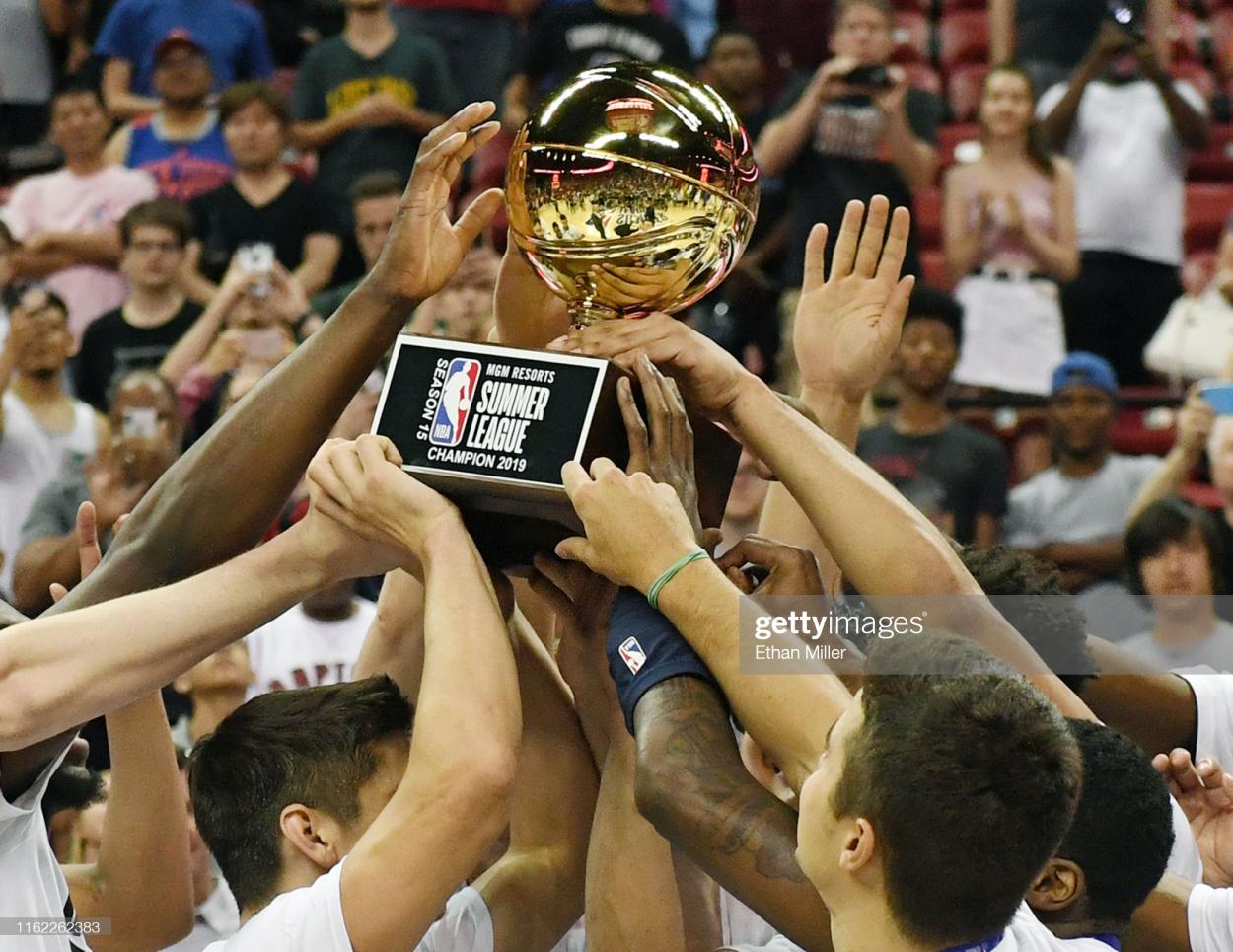 It would be expected that Begarin remains in Paris for the upcoming season to gain more experience under his belt before making the switch to the NBA, following a similar route as Madar.
The guard stands at 6'6 tall with a wingspan just under seven feet, and his standing reach was 8'8.5 as measured at the G League Elite Camp.
Described as a fast, explosive guard who can finish above the rim and in traffic, the Celtics will be hoping for a talent anywhere similar to new Laker Russell Westbrook.
His 'strong frame' allows for a lockdown ability on defence, and seven-foot wingspan to become a nightmare for opposing players.
When can we expect to see Begarin in a Celtics jersey?
As is usually the case with stash picks, they will continue to play overseas whilst their NBA team keeps an eye on their progress and development.
Sometimes these players are never seen in the NBA, as we know how competitive the league can be, but with the right impressions we might see Begarin in the league as early as 2023.
It's important never to write off late draft picks - Isaiah Thomas, who finished 5th in MVP voting under the Celtics in 2017 was drafted last in 60th place.
Not to mention current NBA MVP Nikola Jokic of the Denver Nuggets who was drafted 45th overall - notoriously during a Taco Bell commercial on the ESPN's draft night broadcast.