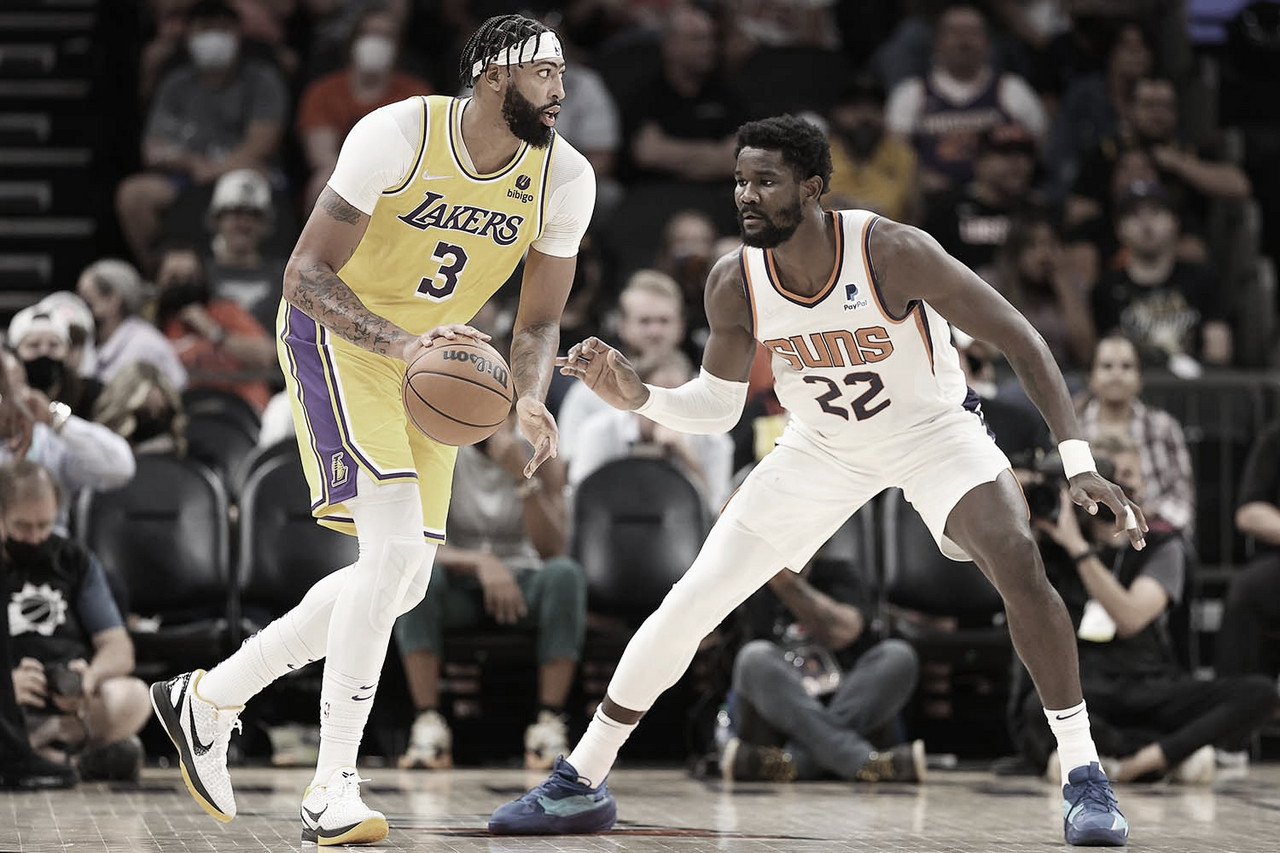 Good night!
Lakers
Suns numbers
First win for the Suns
End of the match
Technical on Davis and Ayton
Turnover
End of the third quarter
30 point lead
Lakers poor on threes
Chris Paul on fire
Time out Lakers
The third quarter has started
Three Suns players with double digits, one in the Lakers
Chris Paul with the double-double
End of the first half
Chris Paul's record
Free throws in the second quarter (until now)
Flagrant on Lebron
Westbrook evens last game
End of the first quarter
From the 3 line
3 seconds in the lane
Westbrook with good start
Ball in the air
Little delay
Lakers starting squad tonight
Starting five for Phoenix
Good evening
Tune in here Lakers vs Suns Live Score
How to watch Lakers - Suns Live Stream on TV and Online?
What time is Lakers-Suns match for the NBA?
Lakers vs Suns Prediction
Latest games between Lakers vs Suns
Key player of Phoenix
Key player of the Los Angeles Lakers
Probable lineups of Lakers vs Suns
Who will be the referee and his assistants?
Suns wanting first win as well
Lakers try first win with some players out
The match will be played at the Staples Center
Welcome to VAVEL.com's coverage of the NBA 2021/22 Regular Season match: Lakers vs Suns Live Updates!