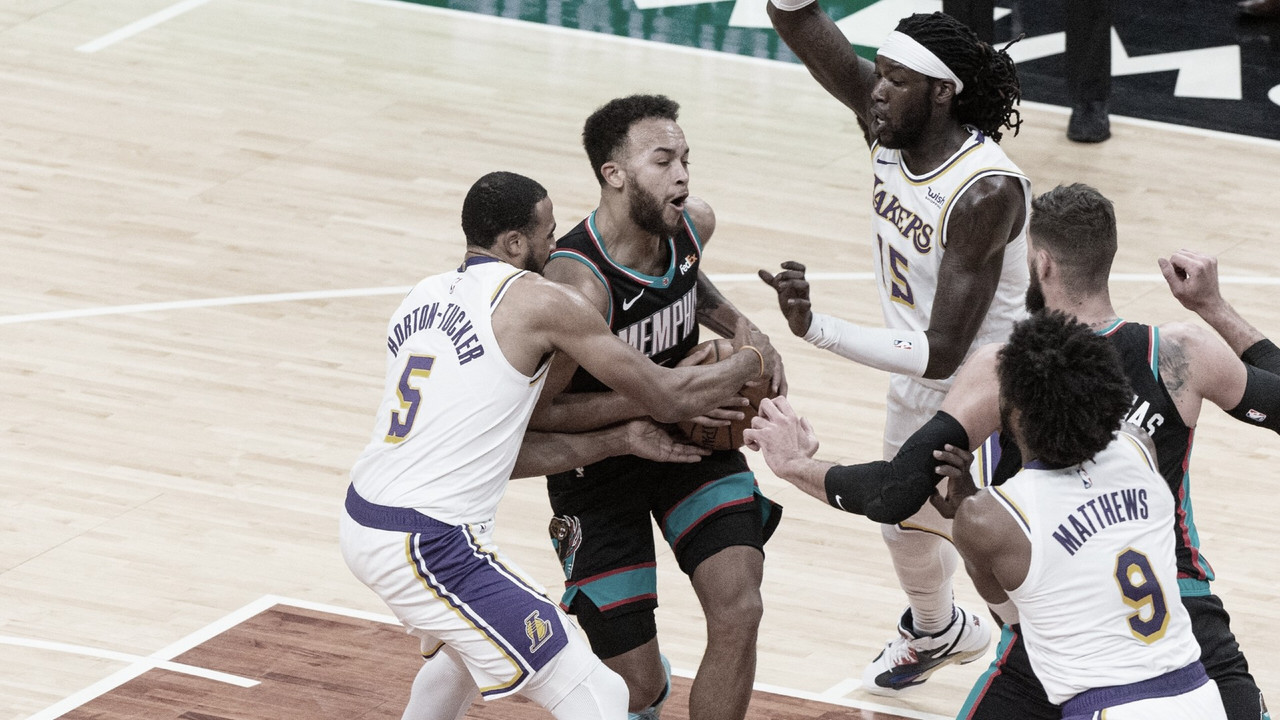 Good night!
Numbers for Memphis
Numbers for the Lakers
New result to both sides
INSANE ENDING!
Fouls on both sides
Time out Memphis
Intense ending to the game
Challenges
Less than one minute
Carmelo passes Moses Malone
Points from bench players
Lakers moment
End of the first quarter
Jump Ball
Morant with 27
Ja Morant!
Field Goals
The second half begins
First half numbers
End of the first half
Lebron
Carmelo Anthony
Time out
Anthony Davis
End of the first quarter
Russell serving up
Morant has the game, for bad and good
Time out
Ball in the air
Players warming up
Lakers starting squad
Memphis Starting Five
Good Evening
Tune in here Lakers vs Grizzlies Live Score
How to watch Lakers - Grizzlies Live Stream on TV and Online?
What time is Lakers-Grizzlies match for NBA?
Lakers vs Grizzlies Prediction
Latest games between Lakers vs Grizzlies
Key player of Grizzlies
Key player of Lakers
Probable lineups of Lakers vs Grizzlies
Who will be the referee and his assistants?
Out of the game for Memphis
Out of the game for Lakers
The match will be played at the Staples Center
It's NBA time!