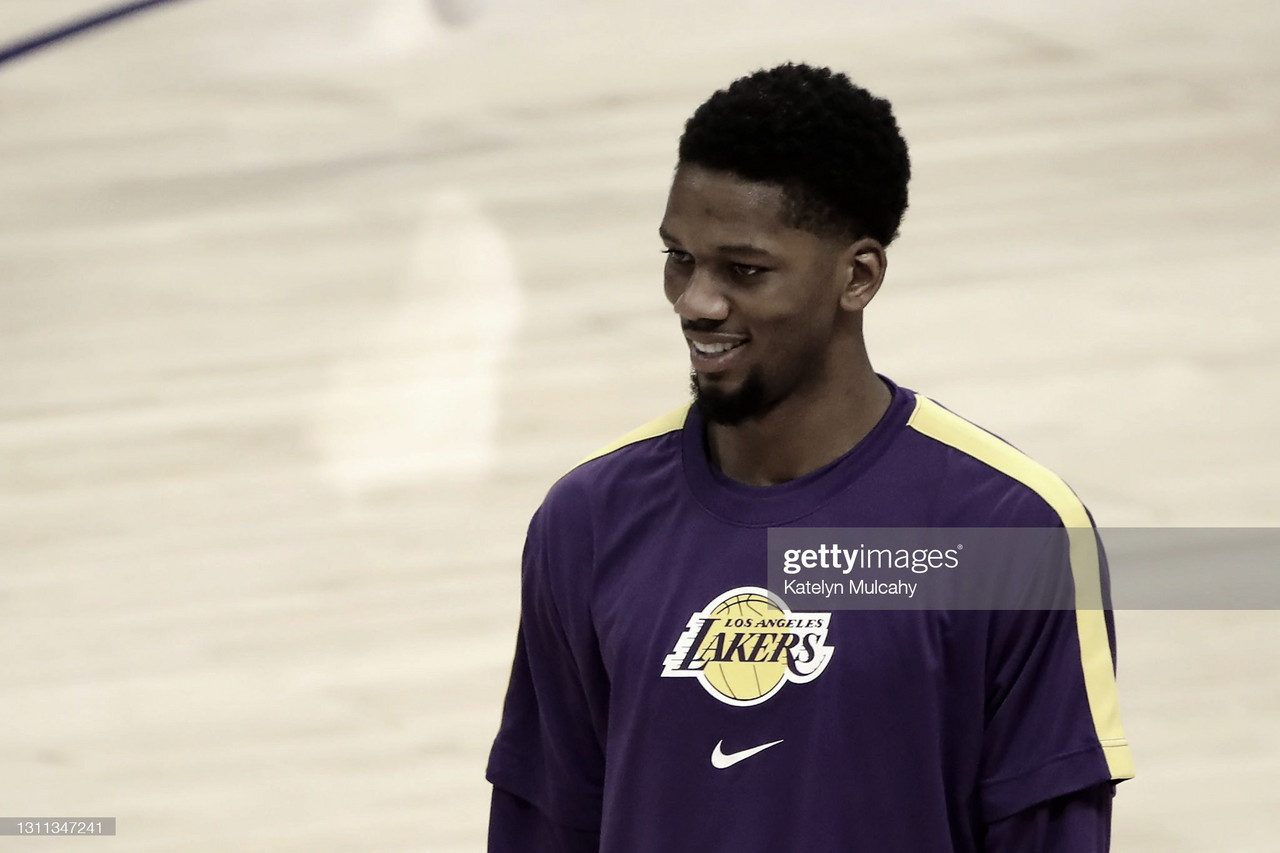 Despite all the limitations the team has with this upcoming season being their first ever in the NBA G-League, Capitanes CDMX General Manager Nick Lagios has done an exceptional job of bringing players into the Mexican organization.
The team officially confirmed the signing of former NBA forward Alfonzo Mckinnie. The 29 year-old, who played college basketball for Eastern Illinois University and University of Wisconsin–Green Bay, last played in the NBA for the Los Angeles Lakers last season.
Mckinnie joins Tyler Davis and Matt Mooney as the Capitanes CDMX players who have previously played an official game in the National Basketball Association.
💎 • Una absoluta joya esta tarjeta.

Un jugador con mucha experiencia a nivel @NBAMEX:

🃏 • ALFONZO MCKINNIE
🌎 • EEUU 🇺🇸
🏀 • SF

Bienvenido a CAPITANES, @_Alvo_ ‼️#AlfonzoEsCapitán 💙💛 pic.twitter.com/vLjJkWeUNW

— CAPITANES (@CapitanesCDMX) October 25, 2021
Alfonzo Mckinnie
The Chicago product is not new to Mexican teams, considering that in 2016, Mckinnie played for the LNBP team Rayos de Hermosillo. In his time in Mexico, he led the Rayos to the regular-season title and the final series
Aside from the Lakers, the small forward has also played for the Toronto Raptors, Golden State Warriors and Cleveland Cavaliers in the NBA.
In his lone-season with the Warriors, Mckinnie averaged 4.7 points a game while playing 72 games and helped the team reach the 2019 NBA Finals, which they would eventually lose to his former team, Toronto.
Kadeem Jack
It should be noted Capitanes CDMX have also acquired Kadeem Jack via trade from the Oklahoma City Thunder G-League affiliate, OKC Blue. In return for Jack, Capitanes CDMX are sending their 2022 / 23 NBA G-League draft second round pick to OKC.
Jack played College Basketball at Rutgers and has some experience playing in the G-League as well as internationally.
The guard last played in the 'G' with the OKC Blue during the 2019 / 20 season, competing in a total of 34 games.
ℹ️ · Press Release
Capitanes acquire returning player rights for Kadeem Jack from @okcblue. pic.twitter.com/d52d8tYt8N

— CAPITANES (@CapitanesCDMX) October 25, 2021