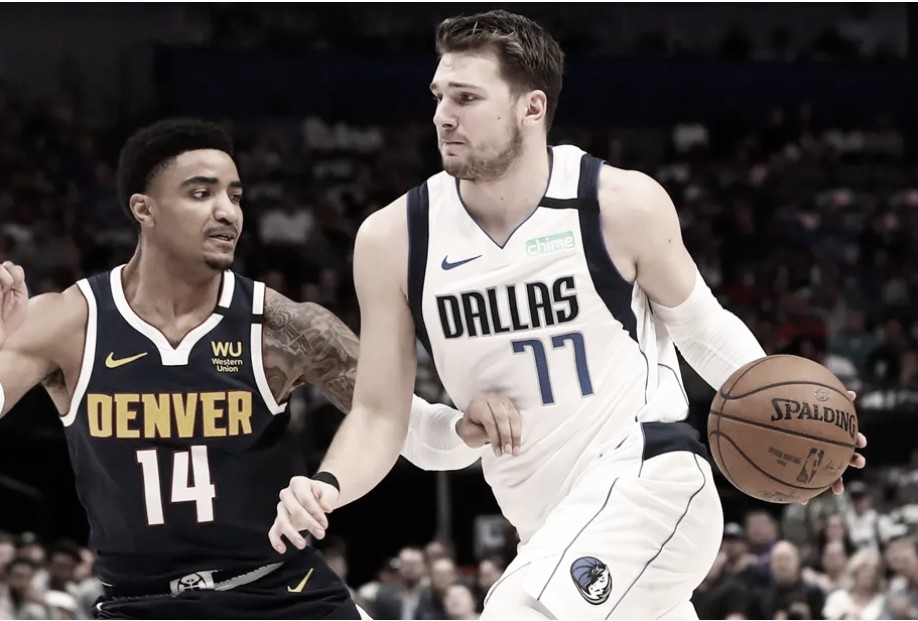 And that's a wrap!
Key performers
Final stats
End of the game!
Scoring
Bench players on the field
Jeff Green
End of the third quarter
Nuggets dominating
Challenge
20 ahead
Luka Doncic
Time out
Jokic fouls
And the second half begins
Key players so far
Stats of the first half
End of the first half
Technical on Jokic
Good play from Dallas
Austin Rivers
Time out Dallas
Will Barton and Michael Porter Jr.
Dallas Free Throws
Mavericks get close
Jeff Green
Luka Donic
Denver Assists
Nuggets
E começa a partida
Denver starters tonight
Dallas starting five
Slovenians
Jokic active!
Good evening
Tune in here for Denver Nuggets vs Dallas Mavericks Live Score
How to watch Nuggets - Mavericks Live Stream on TV and Online?
What time is Nuggets-Mavericks match for NBA?
Nuggets vs Mavericks Prediction
Latest games between Nuggets vs Mavericks
Key player of Dallas
Key player of Denver
Probable lineups of Nugetts vs Mavericks
Who will be the referee and his assistants?
Mavericks report
Nuggets Injury Report
The match will be played at the Ball Arena
Welcome to VAVEL.com's coverage of the NBA match: Nuggets vs Mavericks Live Updates!