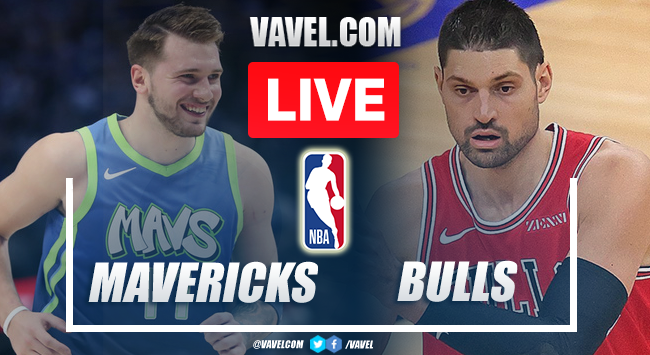 Highlights
4 Q 1:00
4Q 7:09
4Q 11:00
3Q 3:00
3 Q 8:00
2Q 1:09
2Q 4:38
2 Q 5:20
2Q 9:54
1 Q 0:02
1st Q 1:54
1st Q 4:00
1st Q 6:49
1Q 7:39
1st Q 9:52
1st Q 11:40
1st Q 12:00
We start soon
Chicago Bulls starting five
Dallas Mavericks Starting five
Warm up!
Play on the horn
Dressing room ready!
Special footwear
In home
We´re back
Tune in here Bulls vs Mavericks Live Score
How to watch Bulls vs Mavericks Live Stream on TV and Online?
What time is Bulls vs Mavericks match for NBA?
United Center
Mavericks' last lineup
Bulls' last lineup
Chicago Bulls
Chicago Bulls
Dallas Mavericks
Welcome to VAVEL.com's coverage of the 2021 NBA match: Chicago Bulls vs Dallas Mavericks Live Updates!