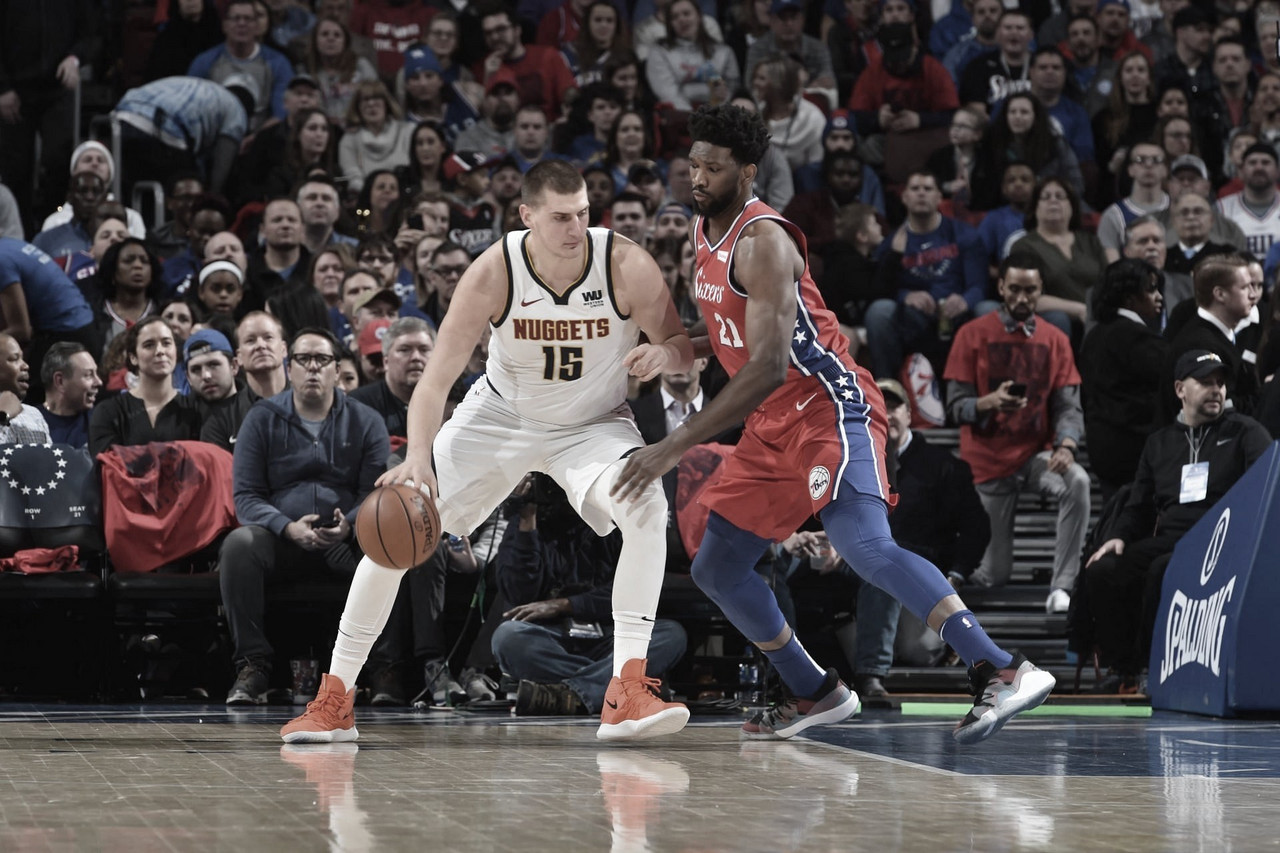 Key players
Game stats
Game over
Bench players
Close to the win
Last 5 minutes
Points from the bench
Shake Milton misses
End of the third quarter
Assists
76ers with big lead again
Malone out
Hard foul
And we're back
Key performances so far
First half stats
End of the second quarter
Gordon misses
Fouls
Malone calls a time out
Charles Bassey
End of the first quarter
Maxey
Jokic
Sixers fight back
Time out Sixers
Gordon loses the ball
And here we go
Squads being introduced in the arena
Nuggets warming up
Denver starting team
76ers starting five
Seth Curry warms up
Good evening
Tune in here Nuggets vs 76ers Live Score
How to watch Nuggets - 76ers Live Stream on TV and Online?
What time is Nuggets x 76ers match for NBA?
Latest games between Nuggets vs 76ers
Key player of Philadelphia
Key player of Denver
Probable lineups of Nuggets vs Sixers
Who will be the referee and his assistants?
76ers report
Nuggets report
The match will be played at the Ball Arena
Welcome to VAVEL.com's coverage of the NBA match: Nuggets vs 76ers Live Updates!