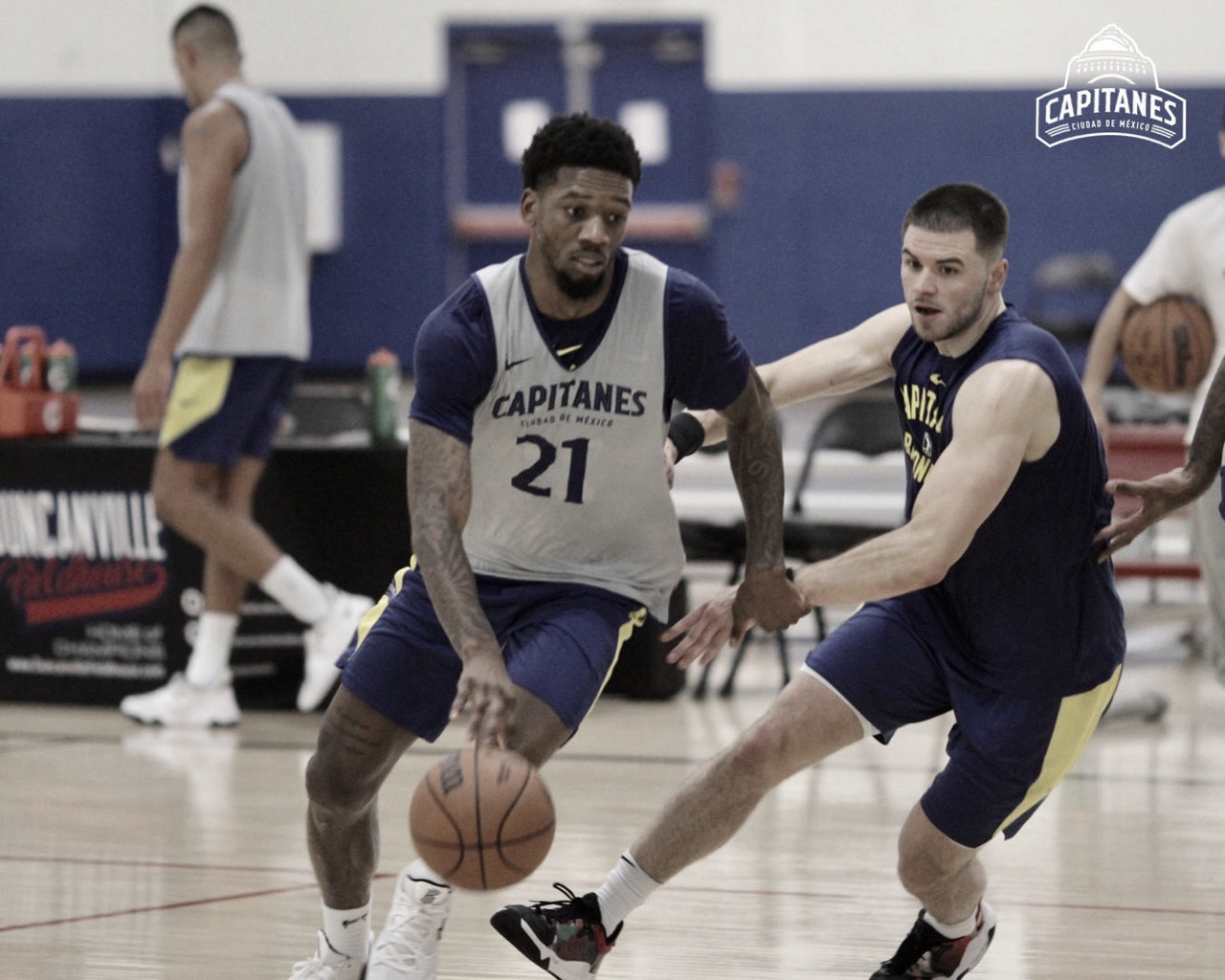 ''I just want us to be competitive.'' Those were Capitanes CDMX General Manager Nick Lagios words when asked about his expectations prior to the start of the 2021 NBA G-League season.
Eight games into the Showcase Cup in the Development League and seems like Lagios plans' are going in the right direction. Despite dropping to a 2-6 record in their first eight games, the Mexico City Capitanes have not been an easy rival to beat.
Not only do they have the eighth worst winning record in the league, but they also rank 26th in rebounds and 20th in assists per game respectively.
After winning two out of their first three games of the season, the team coached by Ramón Días has dropped five in a row. However, with a team full of undrafted players they have showed signs of great effort and passion for competing.
Que el día se llene de gratitud y agradecimiento por nuestra #FamiliaCapitán

Happy Thanksgiving!

Thank you for having us, @bodegamcallen! 🦃 pic.twitter.com/WFHMbQWy4G

— CAPITANES (@CapitanesCDMX) November 25, 2021
Mckinnie and Mooney leading the way
Former Warriors and Lakers forward, Alfonzo Mckinnie has picked up most of the scoring for the team this season. The experienced player is averaging 23.5 points per contest on an impressive 45% shooting percentage.
He is also second in the G-League in three-pointers made (24) and is averaging 9.4 rebounds per game.
On the other hand, the former Cleveland Cavaliers guard Matt Mooney has become the vocal leader of this team. Not only is the 29 year-old averaging double digits in points per game (14.7), but he's also getting his teammates involved in the game with 7.1 assists.
''Those guys (Alfonzo Mckinnie and Matt Mooney) are natural leaders.'' Coach Días told VAVEL USA exclusively last month.
Capitanes CDMX will get back on the floor in Birmingham on December 5 and 7. They will then play two games against the Greensboro Swarm and Ignite respectively to cap off their inaugural season in the G-League.