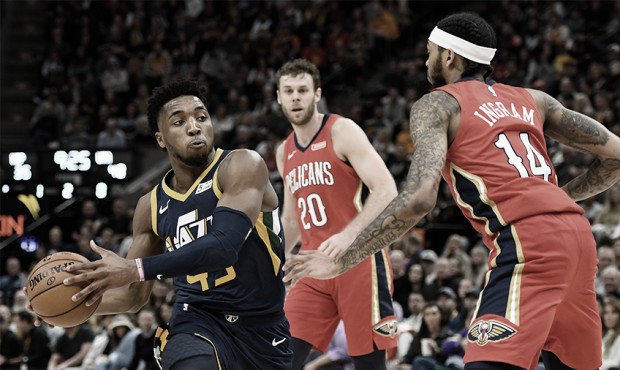 Key performances
Game stats
Game over
GRAHAM!
Mitchell again, but does not counts
Donovan Mitchell
Even game
Great play nullified
Mitchell
End of the third quarter
Field goals
Hassan Whiteside
Defense
Time out
Rebound and score
And we're back
Key performances so far
First half stats
Halftime
Pelicans
Fast attack and three
Own basket
Rebounds
End of the first quarter
Jump ball
Possession clock over
Bojan Bogdanovic
Donovan Mitchell
Ball goes up
Jazz starters
Little delay
Pelicans starting team
Good evening
Tune in here Jazz vs Pelicans Live Score
How to watch Jazz - Pelicans Live Stream on TV and Online?
What time is Jazz-Pelicans match for NBA?
Jazz vs Pelicans Prediction
Latest game between Jazz vs Pelicans
Key player of New Orleans
Key player of Utah
Probable lineups of Utah vs New Orleans
Who will be the referee and his assistants?
Pelicans injury report
Jazz injury report
The match will be played at the Vivint Arena
Welcome to VAVEL.com's coverage of the NBA match: Jazz vs Pelicans Live Updates!