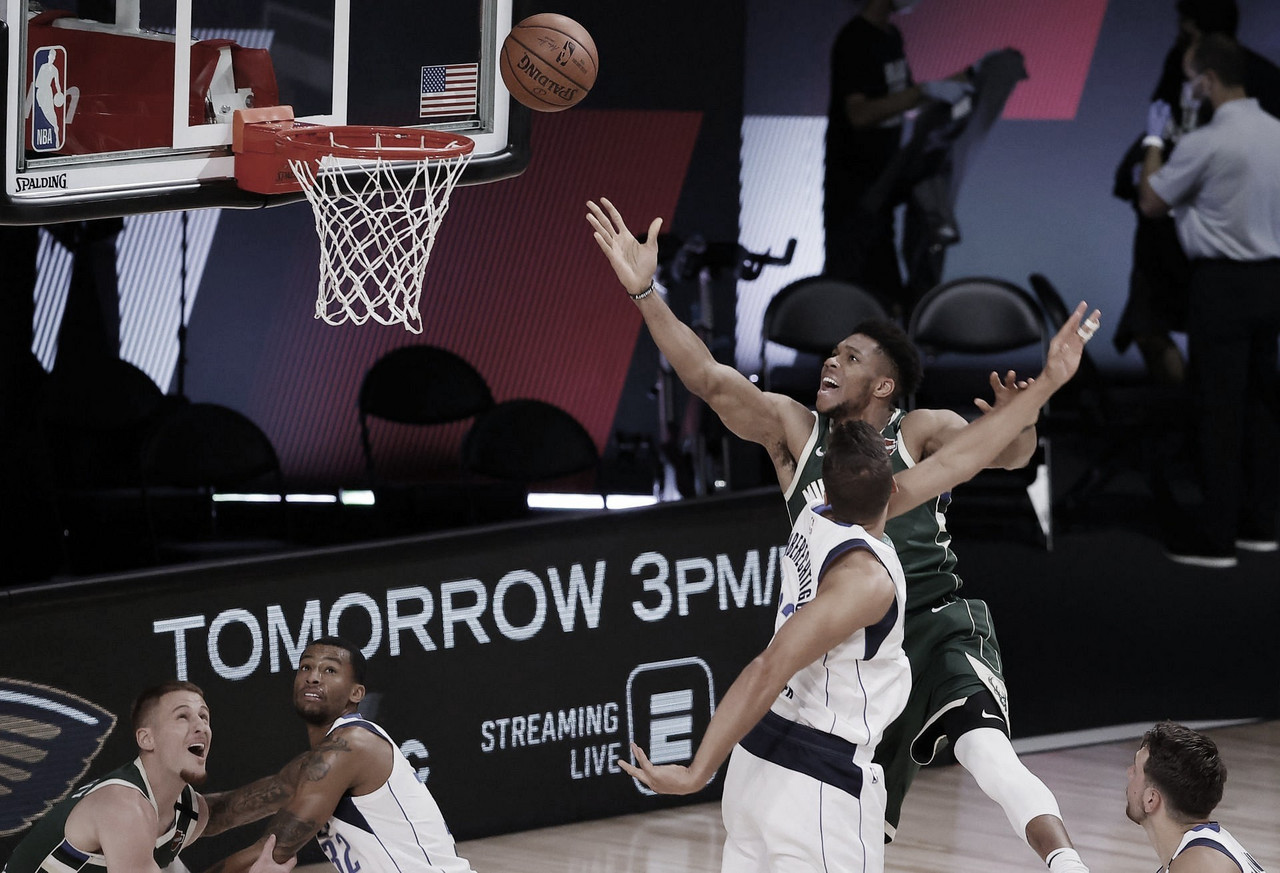 Key performances
Game stats
Game over
Three from Bucks with more than 20
Bucks sequence
Timeout on the floor
Loses the ball
Marquese Chriss
Middleton
End of the third quarter
Challenge
What a play from Holiday
Timeout Dallas
3PT
Powell to Brunson
And we're back
Key performances so far
First half stats
Halftime
Middleton seeks the foul
Middleton and Cousins
Jalen Brunson
Timeout Mavs
Two and more
FG%
End of the first quarter
Dallas sequence
Foul from the attack
Timeout
Tiny alley-oop
Ball goes up
Little delay
Mavericks starters
Bucks starting five
Teams warming up
Season stats
Porzingis out
Good evening
Tune in here Mavericks vs Bucks Live Score
How to watch Mavericks - Bucks Live Stream on TV and Online?
What time is Mavericks-Bucks match for NBA?
Mavericks vs Bucks Prediction
Latest games between Mavericks vs Bucks
Key player of Milwaukee: Jrue Holiday
Key player of Dallas: Jalen Brunson
Probable lineups of Mavericks vs Bucks
Who will referee the game?
Bucks roster news
Mavericks report
The match will be played at the American Airlines Center
Welcome to VAVEL.com's coverage of the NBA match: Mavericks vs Bucks Live Updates!