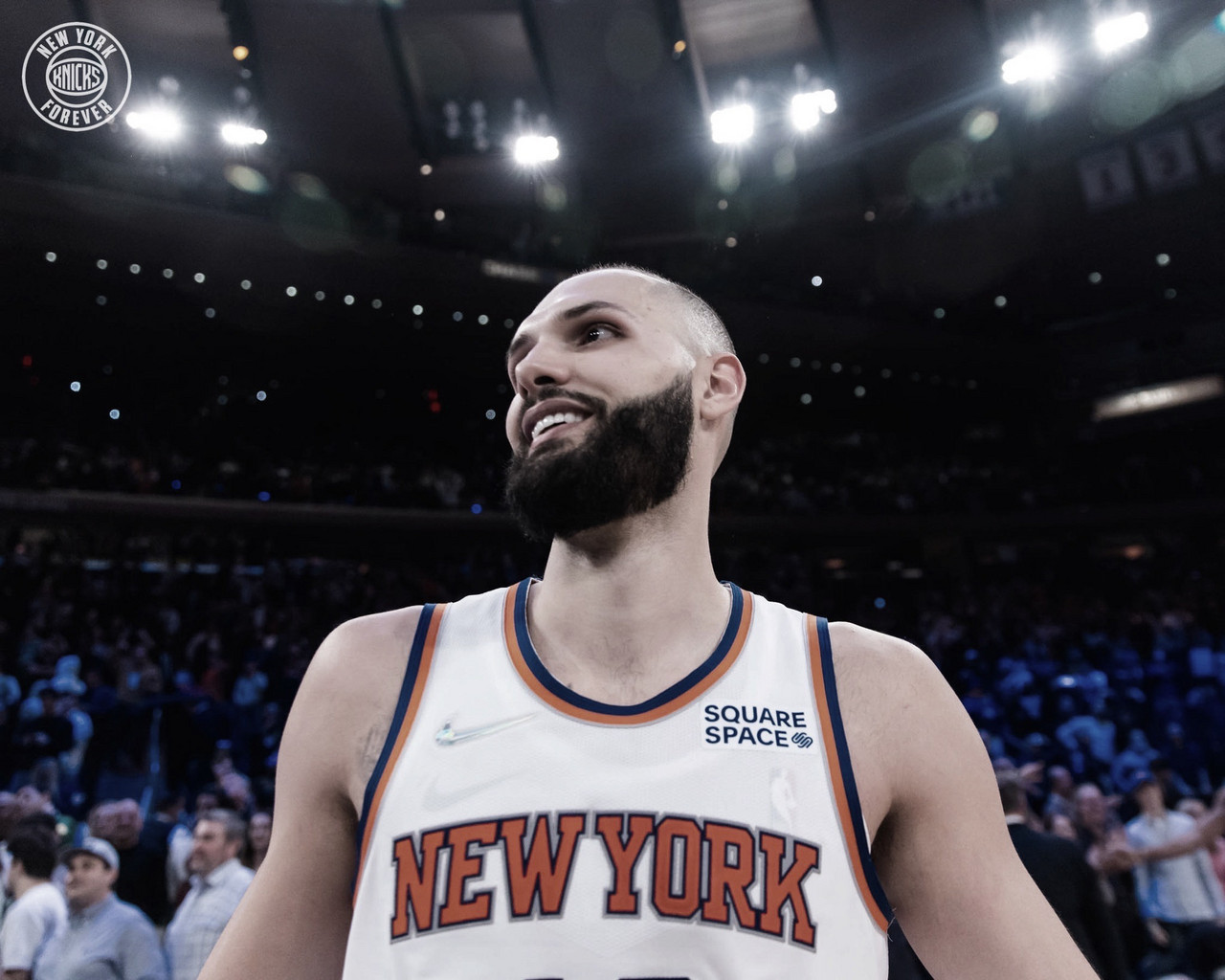 Playing against your former team is always an special feeling. No one understands this more than Evan Fournier, who had a brief stint with the Celtics last season after the trade deadline before departing as a free agent.
The French man recorded yet another impressive performance against Boston, recording a career high 41 points and leading the Knicks past the Celtics at the Madison Square Garden.
He also hit 10 threes in 14 attempts.
Fournier has been remarkable in three games against Boston this season, averaging 35 points per game on 54.1% shooting from 3-point range.
This is an impressive effort considering he is averaging 11 points per game against any other team in the NBA.
Evan Fournier. Can't say enough about this guy.

Straight baller 🔥 pic.twitter.com/Bwg7SJbJdp

— NEW YORK KNICKS (@nyknicks) January 7, 2022
Same mentality
When asked after the game what makes the Celtics so special, Fournier added his preparation for the game doesn't change regardless of the opponent.
"When you go through a season where there is a lot of inconsistency and you are trying to find a rhythm, you always start the day with a fresh attitude,'' Fournier said. "Maybe there is a little bit of extra motivation, but it is not something that I do on purpose against the Celtics. But yes, three times in a row, so it is hard to say no, it is not a coincidence."
In fact, Fournier was scoreless in his previous outing before recording his career high against Boston.
35.0 PPG* https://t.co/a7ZUISa21n

— NEW YORK KNICKS (@nyknicks) January 7, 2022
Coach Thibodeau speaks on Fournier
"His aggressiveness, they searched him out,'' Thibodeau said. "He's played well against these guys. So if we attack and we force the defense to collapse, and we find him and we search him — I thought he ran the floor well, and that's important for us.''