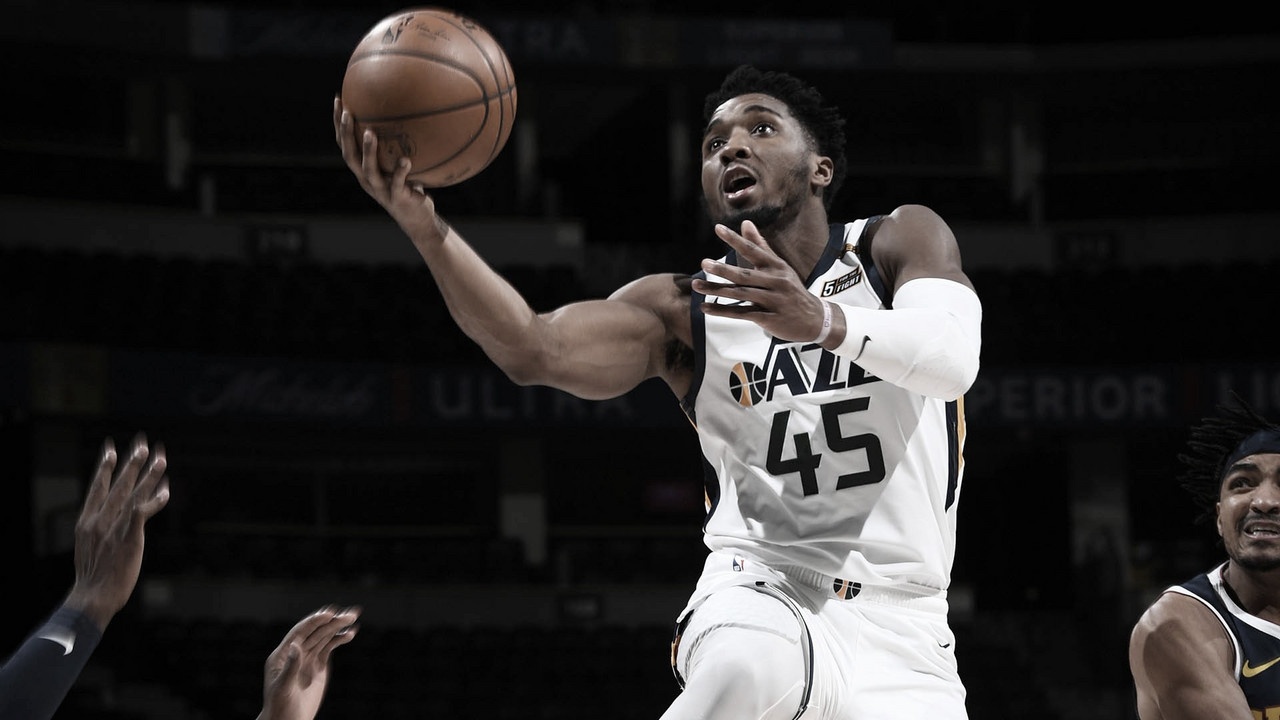 Key performances
Game stats
Game over
Bench players on the field
Mitchell
Timeout Denver
There goes Mitchell
Free throws
Denied!
Timeout Nuggets
Eric Paschall
End of the third quarter
Jokic
Will Barton
3PTs
Timeout on the floor
Gobert
We're back
Key performances so far
First half stats
Halftime
Aaron Gordon
Jokic
Timeout Jazz
Will Barton
"non-direct alley-oop"
Timeout
End of the first quarter
Gobert
Royce O'Neale
On the descendant
Timeout Nuggets
Bojan Bogdanovic
Timeout on the floor
Donovan Mitchell
Jokic
The ball goes up
Jazz starting lineup
Players warming up
Jazz update
Nuggets starters
Good evening
Tune in here Nuggets vs Jazz Live Score
How to watch Nuggets - Jazz Live Stream?
What time is Nuggets-Jazz match for NBA?
Nuggets vs Jazz Prediction
Latest games between Nuggets vs Jazz
Key player of Utah:Rudy Gobert
Key player of Denver:Jeff Green
Probable lineups of Nuggets vs Jazz
Who will referee the game?
Jazz report
Denver report
The match will be played at the Ball Arena
Teams information
Welcome to VAVEL.com's coverage of the NBA match: Nuggets vs Jazz Live Updates!