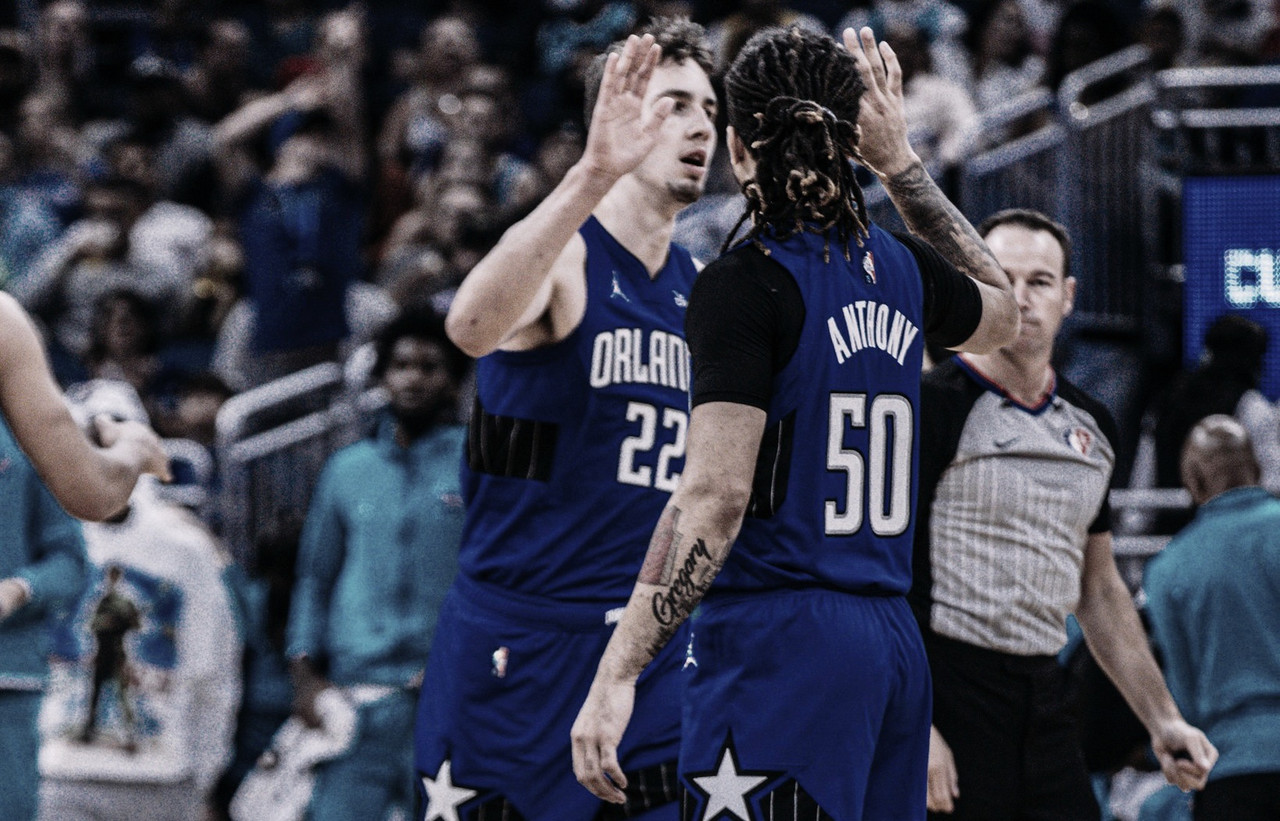 Although the Orlando Magic haven't won many games this season, they have managed to remain competitive while facing some of the best organizations in the NBA.
Not only does Orlando have two emerging stars in Cole Anthony and Franz Wagner, but they have an overall young core who could make noise in the future.
Cole Anthony
Despite missing some games earlier in the season due to an ankle injury, point guard Cole Anthony has been the main story for the Magic. He's averaging 19.8 points per game along with 6.3 rebounds and 5.9 assists.
ROTY Wagner?
Franz Wagner has also showed how important of a player he is for the organization. The German forward is a candidate for the Rookie Of The Year Award, averaging 15 points per game while shooting 45% from the field.
📂 things you love to see
└📂 Cole to Franz on the break

📺: https://t.co/u9SYNO3MFi pic.twitter.com/qdeAv8zoLX

— Orlando Magic (@OrlandoMagic) January 6, 2022
He also scored double figures in 21 straight games, the longest streak by a rookie this season, and averaged 18.8 points and 5.3 rebounds over that span.
Wagner's teammate Anthony claimed that the No. 8 overall pick should be the front runner for the ROTY award.
The 6'10 F won NBA Eastern Conference Rookie of the Month in January to become the eighth player in franchise history to earn the award.
"So well deserved ... I'm going to start calling him ROY." @The_ColeAnthony on @franzboogie winning Rookie of the Month 🗣 pic.twitter.com/RhfrDErp2e

— Orlando Magic (@OrlandoMagic) January 7, 2022
"I told him I'm going to start calling him Rookie of the Year," Anthony said. "Because that is what he is going to be. I'm speaking it into existence. I just want to keep seeing him get better and I think he has a chance to be a heck of a player."
Young core
By surrounding them with a great group of young players in Jalen Suggs, Mo Bamba, RJ Hampton and Markelle Fultz, the Magic could become a problem in the Eastern Conference.
Orlando recorded back-to-back playoff appearances in 2018 and 2019 prior to missing the playoffs last season.
Between multiple injuries on the team and several players on Health & Safety Protocols, Orlando won't aspire for postseason basketball this year. However, the development of the young players is a positive from this season.
Cole Anthony (ankle), Franz Wagner (ankle) and Wendell Carter Jr. (hamstring) are listed as questionable on the Magic's most recent injury report ahead of tonight's matchup vs. Pistons.

6 players listed as out. Scheduled to hear from Jamahl Mosley in about 40 minutes. pic.twitter.com/JJzrbCt4pD

— Khobi Price (@khobi_price) January 8, 2022