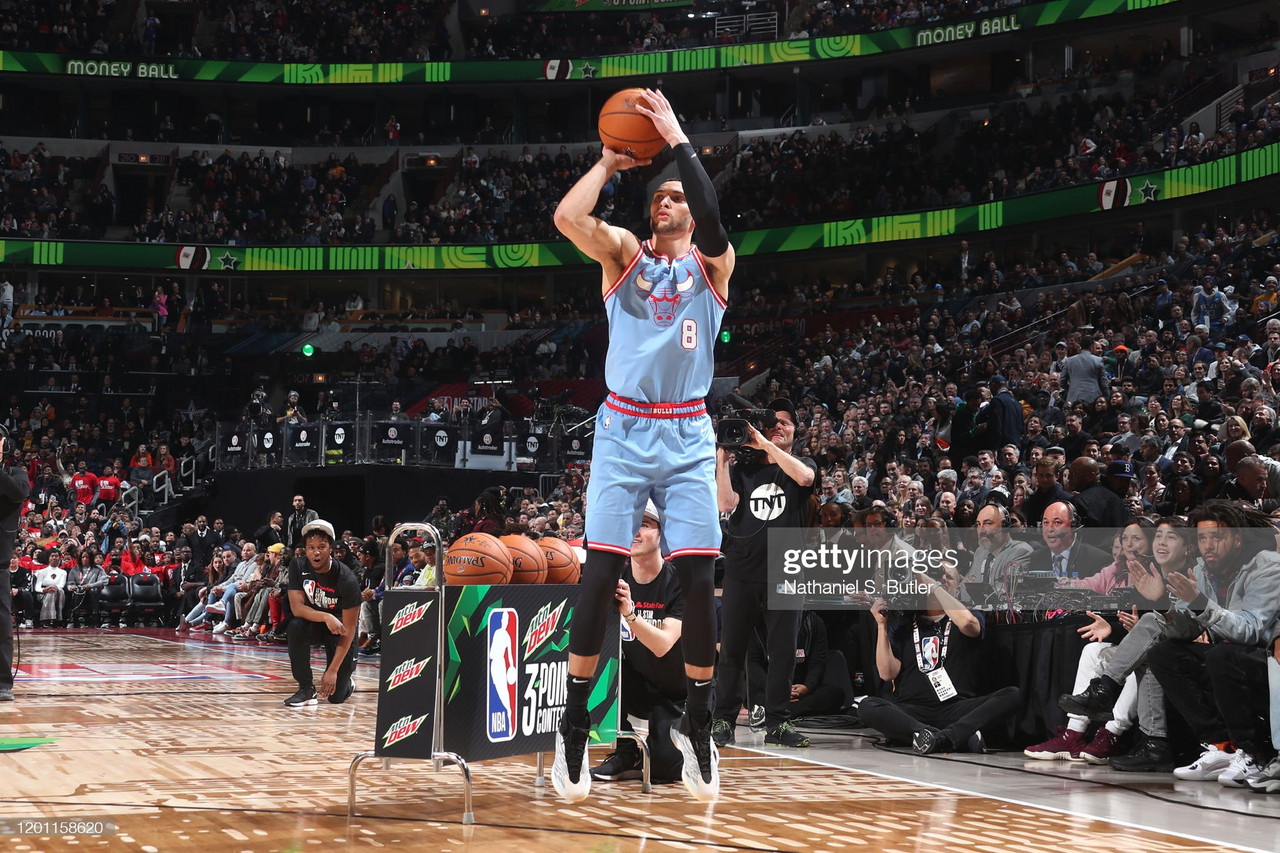 NBA All-Stars Zach LaVine, Karl-Anthony Towns, Fred VanVleet and Trae Young will headline the MTN DEW 3-Point Contest to take place during State Farm All-Star Saturday Night.
This will be the second event of the night at the Rocket Mortgage FieldHouse in Cleveland, Ohio.
The two-round, timed shooting competition also will also feature Desmond Bane of the Memphis Grizzlies, Luke Kennard of the LA Clippers,CJ McCollum of the New Orleans Pelicans and Patty Mills of the Brooklyn Nets.
🌟 The 2022 #MtnDew3PT field! 🌟@DBane0625 @LukeKennard5 @ZachLaVine @CJMcCollum @Patty_Mills @KarlTowns @FredVanVleet @TheTraeYoung #StateFarmSaturday: Feb 19, TNT pic.twitter.com/LgJidMkrUu

— NBA (@NBA) February 9, 2022
Although a first-time MTN DEW® 3-Point Contest champion will be crowned this year, there are some favorites to win the event.
Bulls guard LaVine has the most experience during All-Star Weekend. He is a two-time AT&T Slam Dunk champion and will make his third consecutive appearance in the MTN DEW® 3-Point Contest.
Hawks guard Young will compete for the second time, while the rest of the players pool are first-time participants.
Rules
Each competitor will have 70 seconds (1:10) to shoot as many as the 27 balls as he can, with a maximum possible score of 40 points in a round.
The three competitors with the highest scores in the first round will advance to the championship round.
The player with the highest score in the championship round will win the MTN DEW 3-Point Contest.