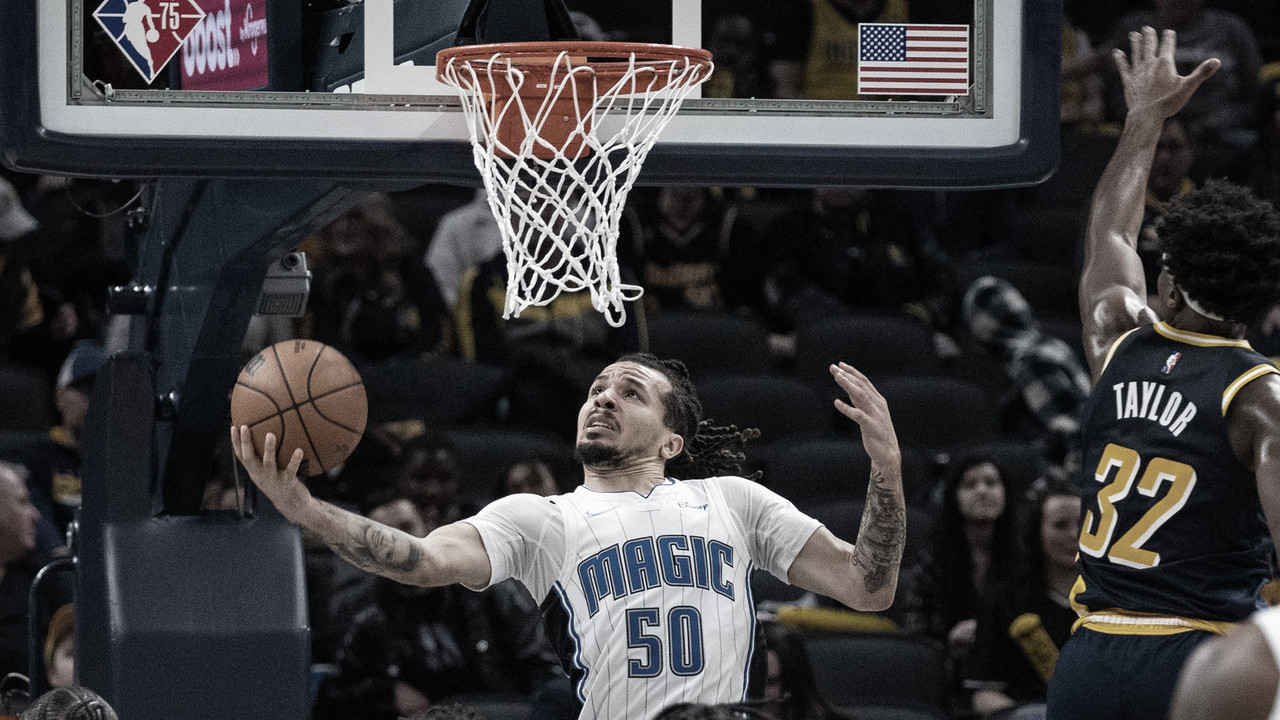 Key performances
Teams stats
Game over
Challenge
For three
Last two minutes
Overtime begins
Overtime!!!
Pacers timeout
Challenge
Time on the clock
Pacers get glose
Timeout on the floor again
Terrence Ross
End of the third quarter
Timeout Indiana
Denied!
Lost it
Pacers take a timeout
Franz Wagner
Second half begins
Key performances so far
Teams stats
Halftime
Fouls
Lot of misses
Timeout Indiana
Three free throws
3PTs
End of first quarter
Jump shot
Timeout on the floor
Missed
Timeout Pacers
Mo Bamba
Ball goes up
Little delay
Pacers starters
Magic starting five
Good evening
Tune in here Magic vs Pacers Live Score
How to watch Magic-Pacers Live Stream?
What time is Magic-Pacers match for NBA?
Latest games between Magic vs Pacers
Probable lineups of Magic vs Pacers
Who will referee the game?
Pacersreport
Magic report
The match will be played at the Amway Center
Welcome to VAVEL.com's coverage of the NBA match: Magic vs Pacers Live Updates!