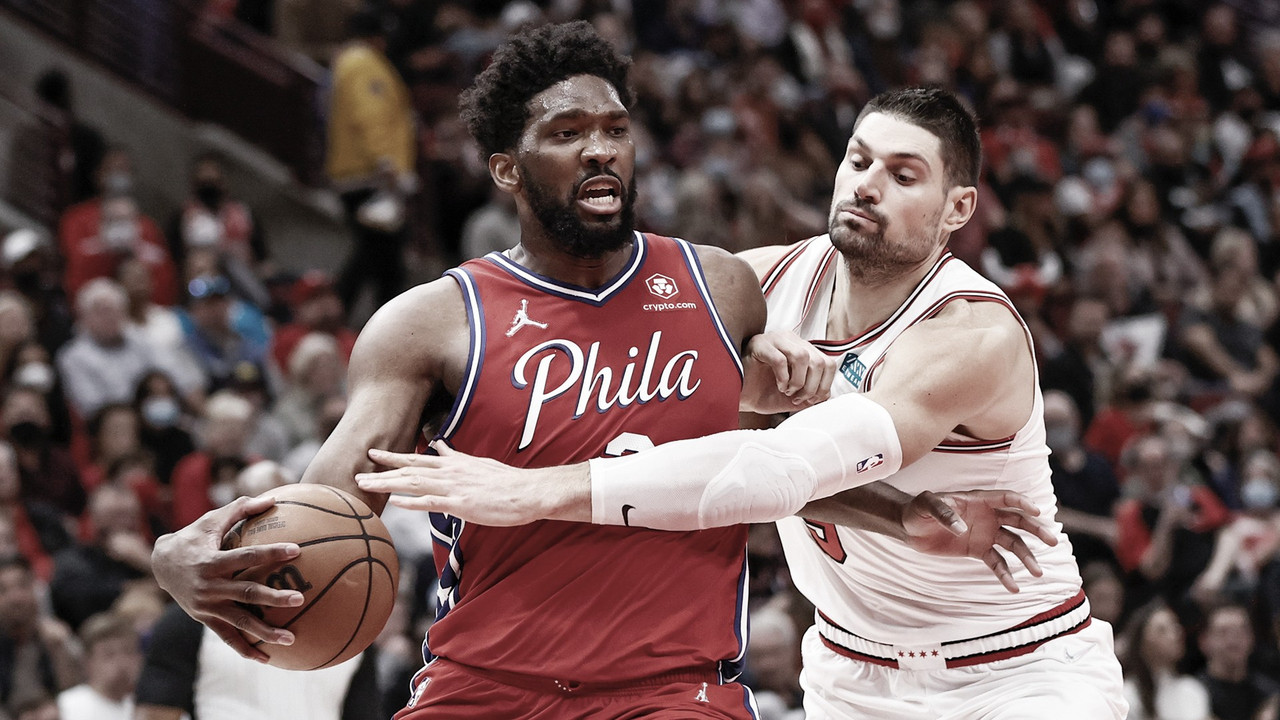 Key performances
Team stats
Game over
Zach Lavine
Zach Lavine
Challenge
Time on the clock
Slammed it
Timeout on the floor
Denied!
End of the third quarter
Team work
Out
Already big night for Embiid
Joel Embiid
Timeout
Second half begins
Key peformances so far
Teams stats
Halftime
Fast counter-attack
Timeout Bulls
Nice steals
Timeout on the floor
3PTs
End of first quarter
DeRozan and Embiid
Timeout Chicago
Joel Embiid
Turnover
Timeout Philadelphia
Illegal screen
Ball goes up
Little delay
Bulls starters
Sixers starting lineup
Good evening
Tune in here 76ers vs Bulls Live Score
How to watch 76ers-Bulls Live Stream?
What time is 76ers-Bulls match for NBA?
Latest games between 76ers vs Bulls
Probable lineups of 76ers vs Bulls
Bulls report
Sixers report
The match will be played at theWells Fargo Center
Teams last games
Welcome to VAVEL.com's coverage of the NBA match: 76ers vs Bulls Live Updates!