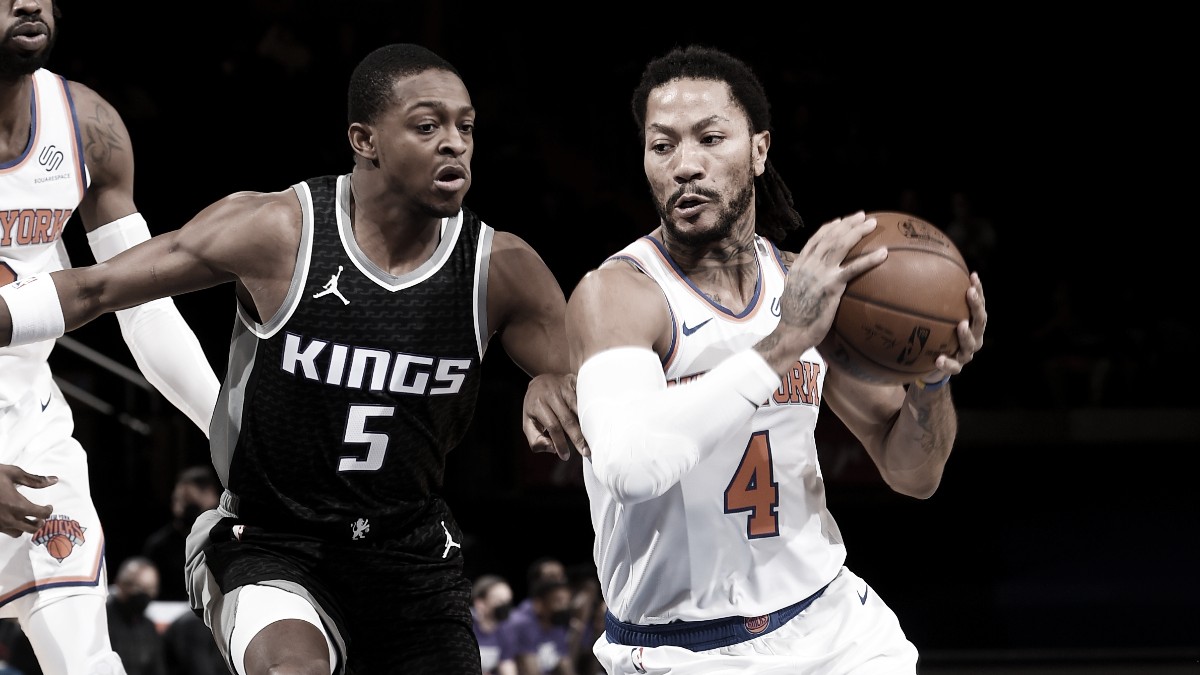 Key performances
Teams stats
Game over
Alley oop
Timeout on the floor
Time on the clock
Julius Randle
Timeout Kings
Domantas Sabonis
End of the 3rd period
Board overturned!
Knicks get close
Deep three
Turnover
Second half begins
Key performances so far
Teams stats
Halftime
2 and 1
Timeout on the floor
Julius Randle
Timeout New York
Team work
FG%
End of the 1st period
Timeout on the floor
Harrison Barnes
Missed
Timeout Knicks
2 + 1
Ball goes up
Little delay
Kings starting five
Knicks starters
Good evening
Tune in here Kings vs Knicks Live Score
How to watch Kings - Knicks Live Stream?
What time is Kings-Knicks match for NBA?
Latest games between Kings vs Knicks
Probable lineups of Kings vs Knicks
Who will referee the game?
Knicks report
Kings report
The match will be played at the Golden 1 Center
Welcome to VAVEL.com's coverage of the NBA match: Kings vs Knicks Live Updates!