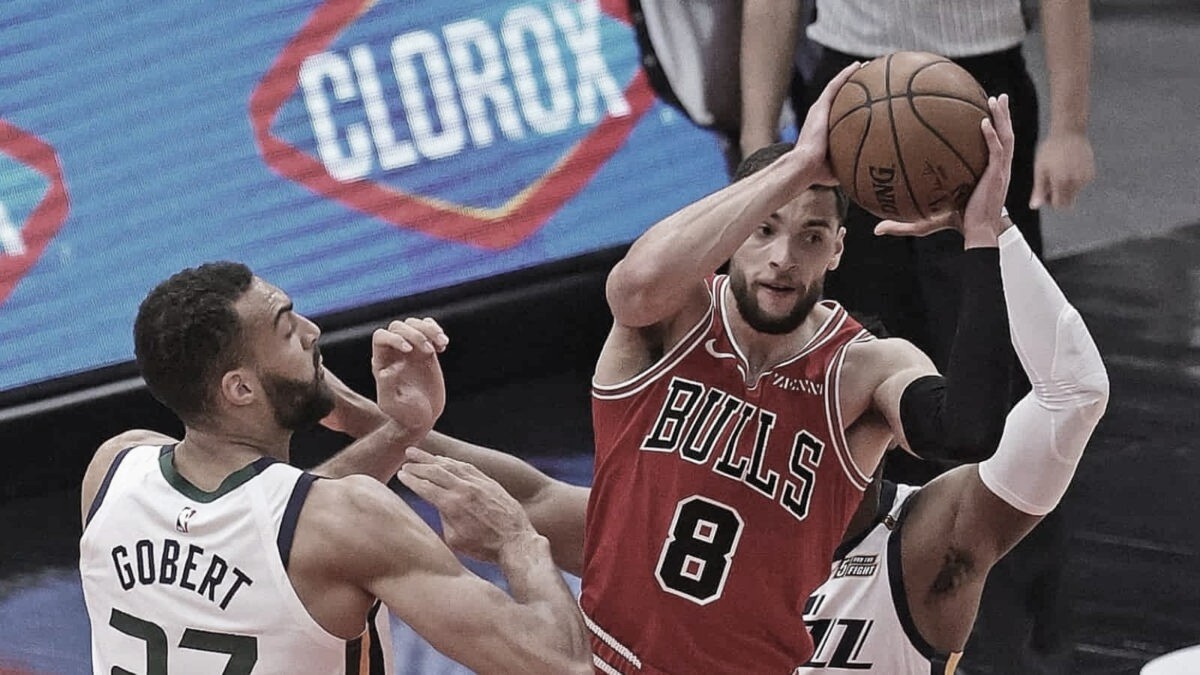 Thanks
END GAME 🏀
4Q 0:30
4Q 2:43
4Q 4:37
4Q 7:04
4Q 10:01
FOURTH QUARTER BEGINS 🏀
END OF THE THIRD QUARTER 🏀
3Q 0:22
3Q 2:03
3Q 4:12
3Q 8:00
3Q 10:45
THIRD QUARTER BEGINS 🏀
END OF THE SECOND QUARTER 🏀
2Q 1:00
2Q 3:55
2Q 6:00
2Q 9:27
2Q 11:42
SECOND QUARTER BEGINS 🏀
END OF THE FIRST QUARTER 🏀
1Q 0:21
1Q 3:12
1Q 5:00
1C 8:00
1Q 11:50
GAME ON 🏀
Chicago Bulls starting line-up
Utah Jazz starting line-up
Everything is ready
No te despegues de acá para seguir el Utah Jazz vs Chicago Bulls en vivo
How to watch Utah Jazz vs Chicago Bulls Live Stream on TV and Online?
What time is Utah Jazz vs Chicago Bulls match for NBA 2021-22 season?
Chicago Bulls last line-up
Utah Jazz last line-up
Chicago Bulls key player
Utah Jazz key player
How does Chicago Bulls arrive?
How does Utah Jazz arrive?
United Center
Welcome to VAVEL.com's LIVE coverage of the 2021-22 NBA season Match: Utah Jazz vs Chicago BullsLive Updates!