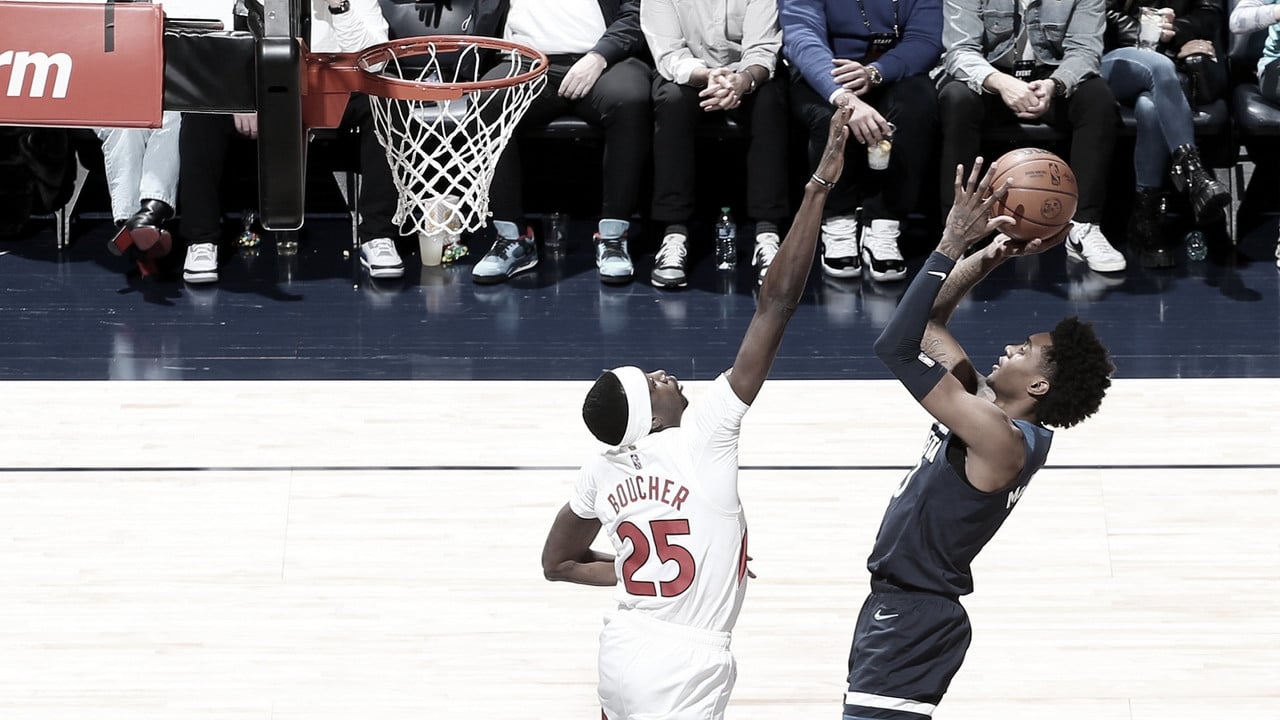 Key performances
Teams stats
Game over!
Chris Boucher
Timeout on the floor
Edwards
Timeout Minnesota
From the corner
End of third period
Gary Trent Jr. and OG Anunoby
TimeoutTimberwolves
Review
Timeout Wolves
Recovered play
Second half begins
Key performances so far
Teams stats
Halftime
Two, but not plus one
Timeout on the floor
Rebounds
Timeout Minnesota
Rebounds
From long distance
End of 1st period
Timeout on the floor
Fighting hard
Gary Trent Jr.
TimeoutRaptors
Clock ran out
Missed!
The balls goes up
Wolves starting lineup
Raptors starters
Little delay
Good evening
Tune in here Raptors vs Timberwolves Live Score
How to watch Raptors - Timberwolves Live Stream?
What time is Raptors - Timberwolves match for NBA?
Latest games between Raptors vs Timberwolves
Probable lineups of Raptors vs Timberwolves
Timberwolves report
Raptors report
Remaining games
The match will be played at the Scotiabank Arena
Welcome to VAVEL.com's coverage of the NBA match: Raptors vs Timberwolves Live Updates!