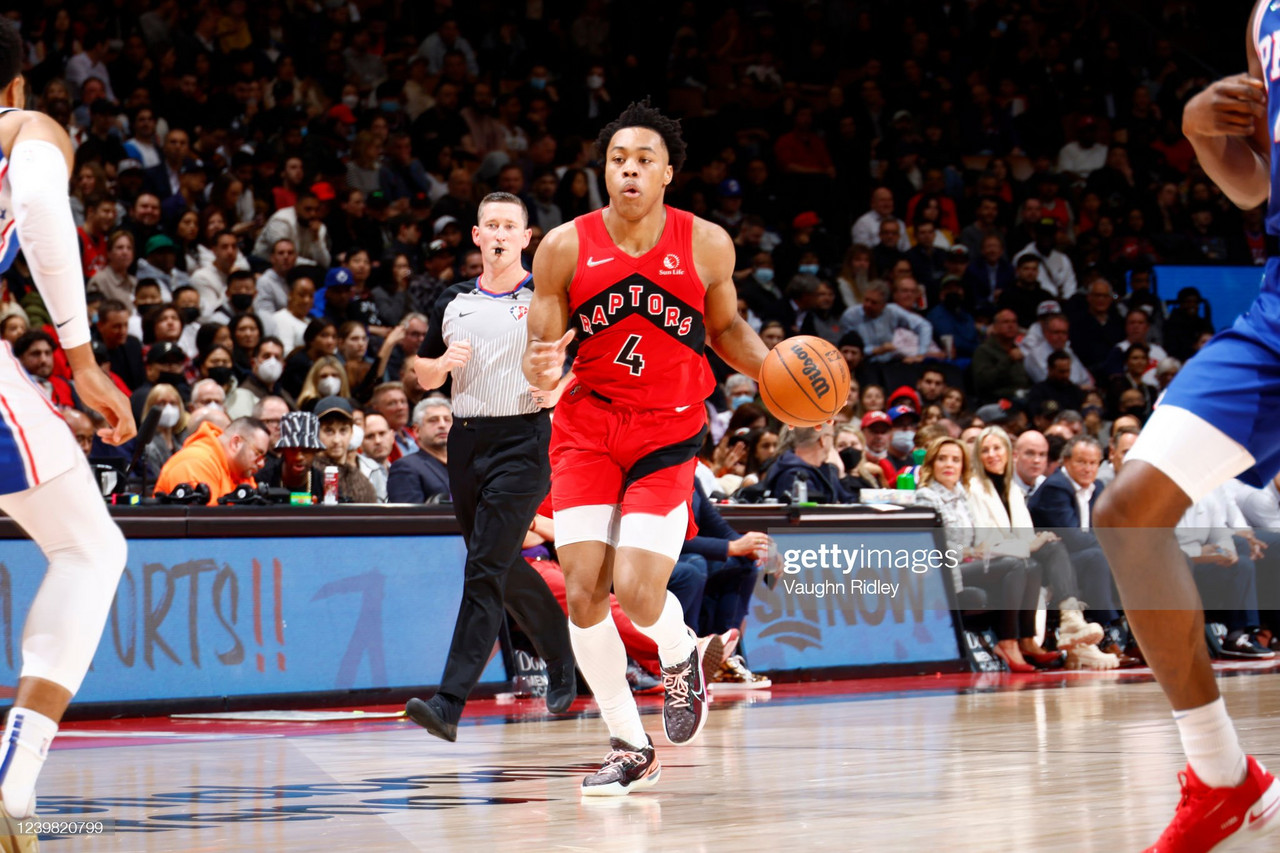 The end of the 2022 NBA season is right around the corner.
Multiple first year players have put their name in the Rookie of the Year category, but only one deserves it the most.
In just his first year, Scottie Barnes has led the Raptors to the playoffs despite them not being favored to do so at the beginning of the season.
Great numbers
The 20 year-old is averaging 15 points per game this season to go with 7.6 rebounds and shooting an impressive 49% from the field.
He is also the first rookie since Luka Doncic to average 15 points, seven rebounds, and three assists per game.
According to NBA Canada, the last 10 rookies to achieve that combination of figures won Rookie of the Year.
Scottie Barnes is the first rookie since Luka Dončić and only the 22nd rookie in NBA history to average over 15 PTS, 7 REB & 3 AST in a season! 👏🔥

Every rookie to achieve that over the last 10 seasons has won ROTY. pic.twitter.com/Rm1PMqU5uK

— NBA Canada (@NBACanada) April 5, 2022
Barnes opens up
Barnes said "I don't think there's a question," when asked who is the Rookie of the Year this season. "I don't even understand why there is a debate about that."
The Raptors first year player seems to have Detroit Pistons guard Cade Cunningham and Cleveland Cavaliers forward Evan Mobley as his closest competitors in the race.
Mobley is having a great year but hasn't played since March 28 due to an injury. As Barnes leads Toronto ahead of Cleveland in the standings, his case for the award becomes even stronger.
"100 percent. 100 percent he should," Raptors coach Nick Nurse said when asked if Barnes should win ROTY. "I think it's a helluva race, Mobley's been unbelievable, I think Scottie's been as unbelievable, especially lately. He's been a real force."
Earlier this season, Barnes was also selected to play in the Rising Stars Challenge during All-Star Weekend.