Paul Millsap will opt out of his $21.4-million contract and test free agency this July, according to Shams Charania of The Vertical. This is a decision that was expected, as the all-star forward will almost certainly be able to find more money on an ever-expanding market.
Millsap himself had also mentioned that he would be opting out at his exit interview a couple weeks ago, where he made it clear that he is interested in re-signing with the team.
The Case for Staying
His name was oft-mentioned around the trade deadline this season, where it looked like the Hawks would begin a rebuilding process of sorts. However, the influence of head coach Mike Budenholzer's "win now" mentality won out over GM Wes Wilcox's "tear it down" possibility. Now that Wilcox has been demoted from the GM position and Budenholzer has given up his front office powers, the Millsap decision lies firmly in the hands of owner Tony Ressler and the new GM who should arrive shortly.
Ressler has already stated that negotiations will occur directly between he and Millsap, and his number one priority is to bring the 32-year-old star back to Atlanta. Additionally, Atlanta has been at the heart of Millsap's development since he arrived in 2013 and thus he loves playing for the organization. Both parties have said similar things since the end of the season, so it would not at all be surprising to see this deal get done.
The Case for Moving on
On the other hand, the case can be made that the Hawks are not on a direct path to contention in the Eastern Conference. Consistency has been a major key for the organization over the last decade, but it still seems as if there isn't the motivation or ability to take the next step. Millsap might very well take this into consideration when thinking about his last big contract.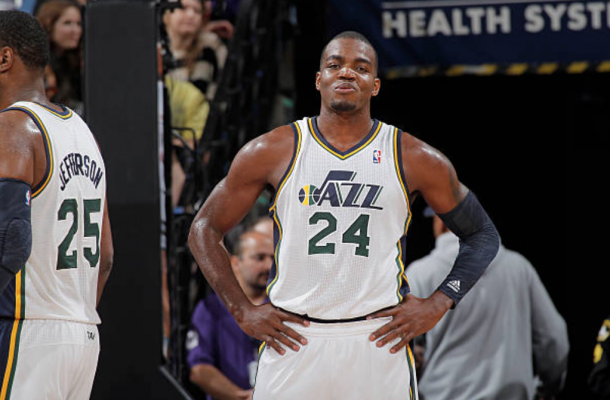 The Hawks can offer slightly more money than other teams, but he will likely garner upwards of $30-million either way. It would make sense for him to consider other teams that are built for more immediate success, and many other teams will most definitely be interested. As one of the best two-way players in the league, the former second-round pick will be coveted by anyone with cap room and a desire to push for a championship.