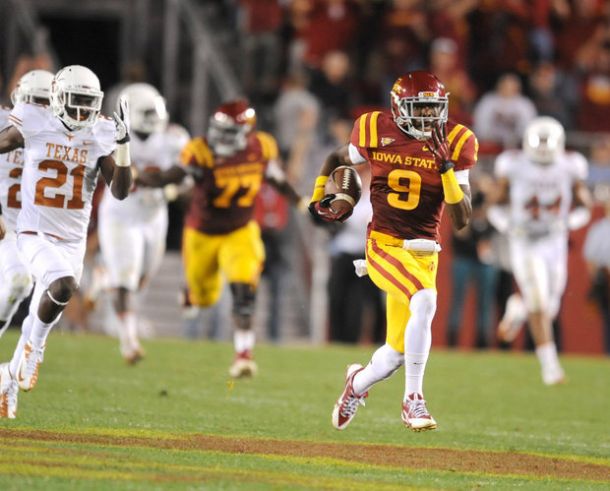 Iowa State lost to North Dakota State on Saturday, but they also lost their top receiver. Quenton Bundrage went down early in the first quarter against North Dakota State and it is now known he will miss the rest of the 2014 season with a torn ACL.
Head coach Paul Rhoads confirmed the news on Monday. "Quenton Bundrage was a very big part of our offense, and he took it hard as you would expect him to," Rhoads said. "(Was) really looking forward to not only a big-play season but a very consistent season for himself."
Bundrage caught 48 passes for 676 yards and 9 touchdowns in 2013 as Iowa State's number one target.
Bundrage's place will be taken by highly touted freshman Allen Lazard and D'Vario Montgomery. Lazard caught only one pass for 48 yards against the Bison. Montgomery was suspended for the game on Saturday, but will be back against Kansas State on Saturday, as will fellow receiver Tad Ecby who was also suspended for the game against North Dakota State.
Bundrage is a senior and will apply for another year of eligibility. It is unknown whether or not he will be back in 2015.
Iowa State takes on Kansas State at home on Saturday in the Big 12 opener for both teams.