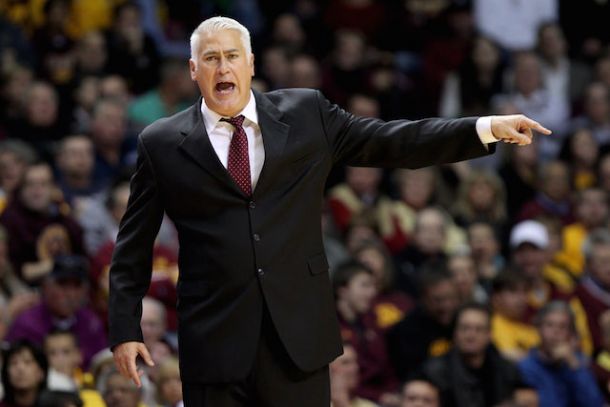 Wednesday quite possibly could have been the most important day in Oregon State basketball history. The Beavers, under new coach Wayne Tinkle, signed two players in the top 100 for the class of 2015. One of them is Tinkle's own son, Tres Tinkle, who is the number 45th ranked player in the nation. Standing at 6'7" Tinkle will most likley be a starter for the Beavers next season.
The other major recruit the Beavers grabbed was shooting guard Stephen Thompson Jr., who is from California. On ESPN.com, Thompson is ranked number 55 for the class of 2015. The elder Tinkle hired Thompson's father, Stephen Thompson Sr. as an assistant coach soon after he took over for Craig Robinson in Corvallis last spring.
"My dad said, 'If you and Stevie come to OSU you both would have the green light,'" Tres Tinkle told ESPN.com on Wednesday.
Oregon State has also signed 6' 9" forward Drew Eubanks from Troutdale, Oregon and post-grad point guard Derrick Bruce from Orlando, Florida. Bruce will attend Elev8 Prep Academy in Florida before joining the Beavers next season.
Tinkle, who played and coached at the University of Montana, has put to rest some of the speculation that he could not recruit major talent to OSU. According to Scout.com, Oregon State has the 9th best recruiting class in the nation for 2015.
Indeed, with these four commitments Oregon State is looking to change their perception in the Pac-12 this coming season. In years past the Beavers have been a conference door mat. Under Robinson, the Beavers went 93-104 with no trips to the NCAA Tournament.
Under new coach Wayne Tinkle the Beavers are looking to change the landscape in Corvallis.