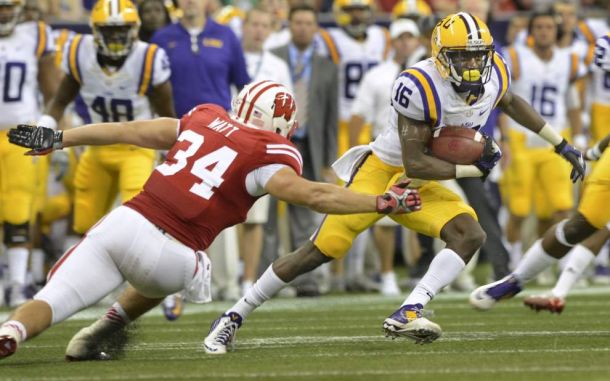 The Wisconsin Badgers still have lingering effects from their 28-24 loss to LSU this past Saturday. Starting fullback Derek Watt and starting defensive lineman Warren Herring for the next four weeks.
Junior Derek Watt had surgery on his foot and will be out of action until November. Replacing Watt will be redshirt freshman Austin Ramesh. The Badgers open November with back-to-back road games against Rutgers on the 1st and Purdue on the 8th.
Herring is a fifth-year senior and will miss 4 to 6 weeks after undergoing surgery on his knee. Herring previously thought to have a chance to play this week, but the recent surgery has removed any possibility of that happening. Herring's possible return date could be October 4 when the Badgers travel to face Northwestern. Herring's spot will be taken by sophomore Arthur Goldberg and freshman Conor Sheehy.
The opening week of college football has not been kind to the Badgers.
Backup quarterback Joel Stave was ruled to have a "hurt throwing shoulder" earlier this week, but head coach Gary Andersen later clarified on Tuesday that Stave was "not ready." There was also the news that Melvin Gordon had a hip-flexor injury against LSU, which limited his playing time in the second half. Herring's fellow defensive lineman, Konrad Zagzebski, was also injured versus LSU, but could see some playing time this weekend.
Wisconsin plays Western Illinois on Saturday at 12 PM Eastern Time in Madison.