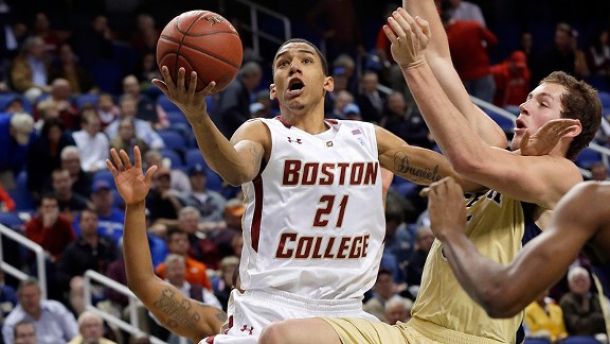 After a lack luster finish to last season, the Boston College Eagles opened up their 2014-2015 season with a eight point win over the University of New Hampshire. Leading the way for the Eagles was new grad student addition Aaron Brown who had a game high 21 points. Another big contributor was junior guard Olivier Hanlan who had 17 points last night.
Boston College led most of the way in this game, only allowing the Wildcats to hold a lead for the first 10 minutes of the game. The turning point was when the Eagles went on a 18-3 run going into halftime. After halftime Boston College got up by as many as 18 points, but finished the game up eight with the victory.
One concern for the Eagles was their three-point shooting. They went 1-19 from three-point range, a skill that was a staple last season.
Up next for the Eagles they face the University of Massachusetts in the Coaches vs. Cancer tripleheader at the TD Garden on Sunday.