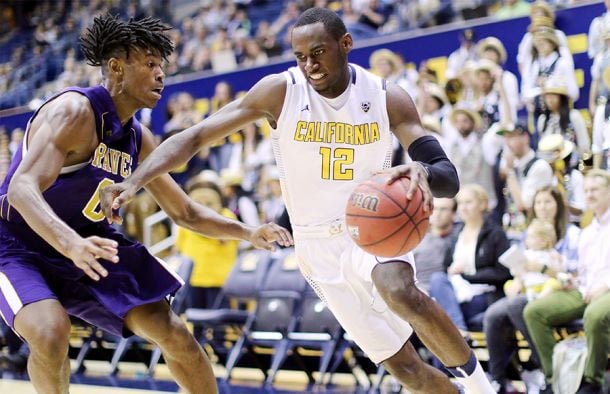 The Bears won their second game of the season over Kennesaw State 93-59, Leading scorers for the Bears included Jordan Matthews with 16, and point guard Tyrone Wallace had 18 points, 9 rebounds, and 7 assists. California had some trouble getting into the paint early on, but Bird and Matthews both hit shots that would eventually help Wallace find room to work with.
"I had like one point in the first half," Wallace said. "They did a good job of clogging the lane. Jordan and Jabari were able to loosen it up for guys like me to drive."
Cal led by 26 at the half after only leading by 4 for the first few minutes of the game.
"I thought it was too much one-on-one play, not making the extra pass," Martin said. "I don't think the ball flowed like it should flow when you got guys open. But other than that, guys settled down and we played the way we're capable of playing."
Wallace scored 7 consecutive points in the second half after having some big trouble in the first half scoring. "He had a smaller, quick guy underneath him and that was great for him," Martin said. "He just settled down, made the adjustments and did what he needed to do."
The Bears now will travel to play Syracuse on Thursday. This matchup is interesting for Cal because they've played Syracuse in the past, in the tournament, and it will be the team's first real test this season. The Orange zone will be tough and the patience for Cal has to be there if they want to pull out the victory.
"When we play that zone, we've got to be patient," Mathews said. "Last year we kind of settled for the perimeter shot. The key is to get it into the high post and play from there."
Cal likely won't play a team again all year that plays a zone, but by playing Syracuse it will give them a better understanding on their strengths and weaknesses. Wallace needs to create some shots off the dribble for his teammates, and they need to run through Kravish at the high post.