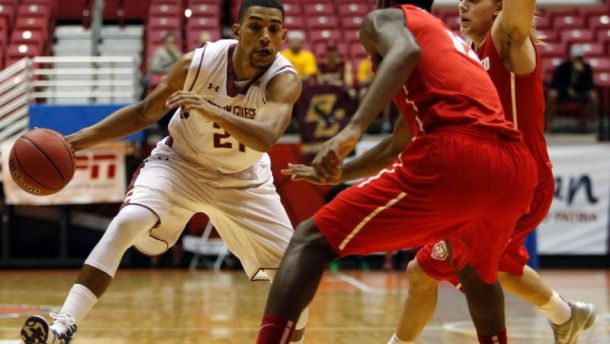 Boston College held off New Mexico in the first round of the Puerto Rico Tip-Off, with a final score of 69-65. Junior guard Olivier Hanlan ended the game with 20 points after being a non-factor in the first half (only scoring six points).
It was a back in forth first half with New Mexico's Hugh Greenwood leading the way for the Lobos scoring 13. Boston College ran into some trouble again with full court pressure in the first. The Eagles looked better then when they played UMass but still struggled, allowing New Mexico to go on a 9-0 in the late minutes in the first half. The Eagles batted back and held a 36-30 lead going into the locker room.
BC came out firing on all cylinders in the second half. Grad student Andre Brown opened the half with two threes on his first two shots of the half. Around the 17:00 minute mark New Mexico's leading scorer Cullen Neal went down with an ankle injury. After Neal went down it seemed like the Lobos railed together going on a 9-0 caped off by a Boston College timeout. In the closing minute the Eagles were up 63-59. The next time down the court Greenwood knocked down a long jump shot to put the Lobos down by two. Clutch costless throws propelled the Eagles to a 69-65 finish.
The Eagles looked much better compared to their last game against UMass. They still struggled against full court pressure, but appeared to make improvements. Their three point shooting looked on point as they hit eight, which is more than they have had in both games this season (6).
Next up for the Eagles is a very experienced West Virginia team in the Puerto Rico semi finals today at 5pm on ESPNU.