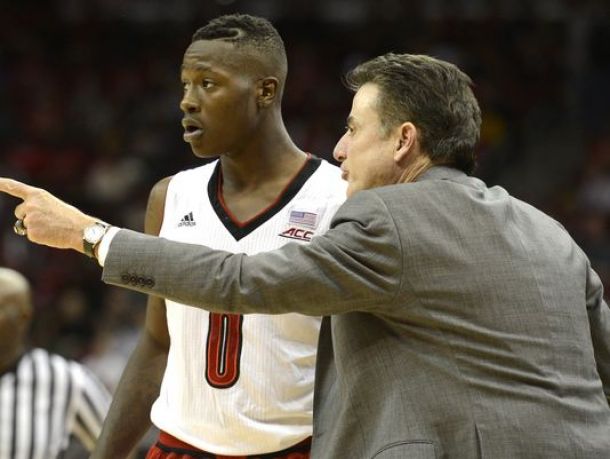 Louisville is coming off a solid victory against Marshall and is now #6 in the AP poll. They played Savannah State on Monday night and the game was far from being close.
1st Half: Louisville started off hot and went on a 29-0 run to begin the game. At the end of the 1st half the score was 41-7 with the Cardinals leading the way. Terry Rozier had 10 points while Chinanu Onuaku had 8 rebounds. The Tigers shot 8% from the field and had 16 turnovers. The Cardinals shot 46% from the field and had 10 steals at the break.
2nd Half: The Tigers had a better half as they scored 19 points but the Cards scored 46 points in the 2nd half. Harrell toped all scorers with 15 points. While Montrezl Harrell and Onuaku both had 9 rebounds. Savannah State ended up scoring only 10-51 from the field while the Cardinals made 31-59 from the field. The Tigers had 26 turnovers compared to 16 by Louisville. The final score was 87-26.
MVP: Onuaku had 10 points, 9 rebounds, and 6 blocks for the Cardinals as he played a complete game. He was the best player on the defensive end the entire game.
Next games:
Louisville - Cleveland State 11/26/14
Savannah State @ Jacksonville State University 11/28/14