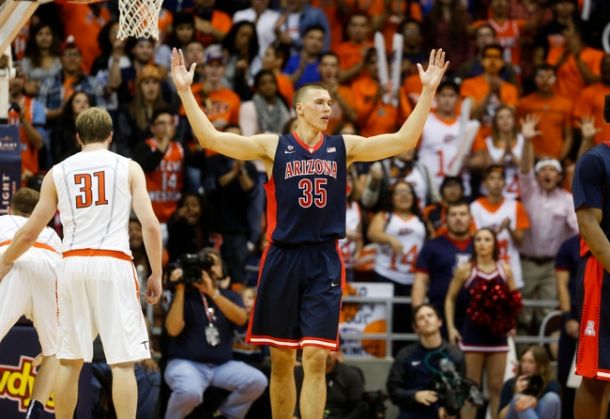 Players to look
Arizona freshman Stanley Johnson scored 17 points, and added six rebounds and four steals in the Wildcats' win at UTEP.
UNLV freshman guard Rashad Vaughn is leading the team in scoring at 17.3 points per game. He adds 4.8 rebounds per game and has 11 assists in nine games played.
Key stats for both teams
Vaughn has led UNLV in scoring in seven of the nine games in which he has played.
UNLV is undefeated against non-power conference schools, but has not defeated a power conference school this season.
UNLV opponents are shooting 40.3 percent on 2-pointers.
Villanova is shooting 54.7 percent on 2-pointers so far this season.
Arizona is allowing opponents to rebound just 23.7 percent of their misses this season.
Arizona is shooting just 65.4 percent on costless throws this season.
UNLV has not lost two games in a row since the last two games of the regular season last year.