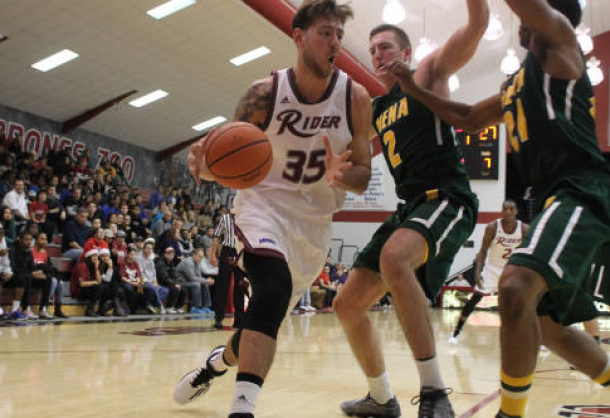 In early December, Fairfield won their first two games of conference play by beating Manhattan and Quinnipiac. Since then, however, the Stags have lost four consecutive games including tonight's loss to the Rider Broncs by a final score of 62-46 at the Webster Bank Arena.
It was an ugly shooting performance from both sides in the first half of play with just 37 combined total points as Fairfield finished the first half with 17 and Rider had 24 points total. Jerome Segura made a jumper for the home side with a little more than ten minutes left to go in the half but that would be their last bucket for nearly the rest of the half. The Stags can count themselves a bit lucky that Rider did not make any more points than they did, because the game would have been done and dusted in the first twenty minutes.
The second half was a far better showing than the first half, as far as the offensive part of the game goes, for both sides. Marcus Gilbert, who finished the night as the leading scorer with 17 points, made the first nine points for Fairfield before Doug Chapell made a costless throw with 14:19 left to go in the second half. The Stags would cut the lead all the way to six in the second interval, but it just was not enough as Rider would pull away late in the half.
Fairfield will try to turn things around as they push for the MAAC regular season title as they take on Siena on the road this Sunday. For Coach Kevin Baggett and the Broncs, they will play their first home game of 2015 against Saint Peter's on Saturday night as they look to continue their five game winning streak.