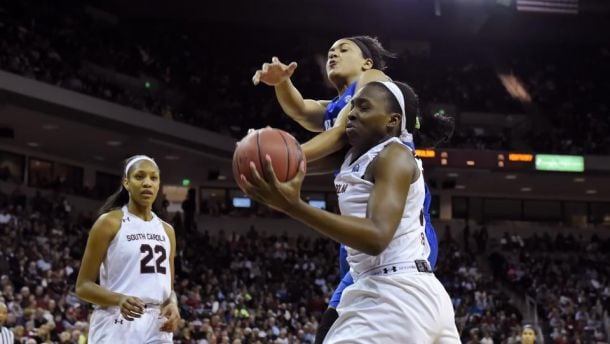 For the eighth straight week, the South Carolina Women's Basketball team has been ranked No. 1 in the Associated Press Poll, while Notre Dame has fallen from the top five for the first time in 29 weeks.
The Gamecocks passed their first test of the conference season by defeating tenth-ranked Kentucky 68-60 on Sunday. Dawn Staley's team will visit Missouri and Florida this week.
Connecticut remains second with Baylor third and Louisville and Texas tied for fourth. Tennessee is sixth followed by Notre Dame, Maryland, Oregon State and Kentucky.
The Irish, who lost an away battle with Miami, had been ranked among the first five teams every week since Nov. 11, 2013. That was the second-longest active streak behind UConn, which has been among the top five every week since Jan. 29, 2007 — a span of 152 consecutive weeks.
Florida State comes into the polls at No. 20 while Western Kentucky drops out.