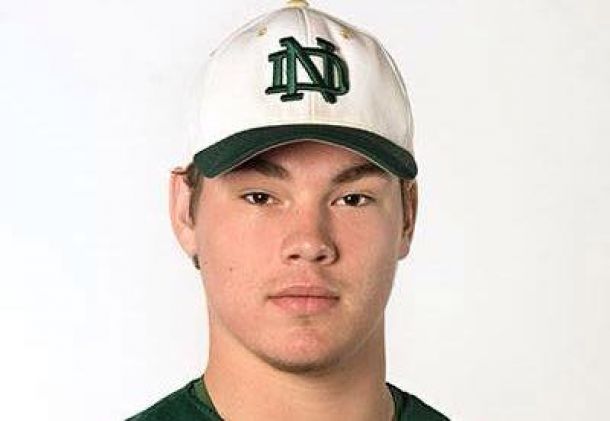 On March 1, VAVEL USA's Evan Petzold was able to sit down and talk with Luke Shilling about his past, present, and future in baseball.
Shilling, a 6-foot, 5-inch flame thrower, will graduate in 2015 from Notre Dame Preparatory in Michigan. He will attend the University of Illinois next fall unless he is drafted out of high school.
The senior has maxed out at 95 mph on his fastball, 78 mph on his curve ball and 82 mph on his changeup. However, he can show a wide range of offspeed stuff when needed.
He is primarily a right-handed pitcher, but he can play a little bit of first base as well. Shilling has a thick build and is extremely strong. He has tight biting action with power on the spin of his curveball.
The Illinois commit has a pretty big bat speed because of his enormous strength. He was rated a 10/10 at his Perfect Game showcase.
INTERVIEW:
Evan Petzold: What is your biggest strength on the ball field?
Luke Shilling: My arm strength is my biggest tool, but I also have the ability to hit for power as well.
EP: What is your weakness when it comes to baseball? How will you improve on your weakness?
LS: Biggest weakness is running speed and conditioning. I have been working with Ben Boudro at Xceleration the past several months to improve in those areas.
EP: When did you first realize that you wanted to play baseball for the rest of your life? Did you ever think you would get this good?
LS: I knew from an early age that this is what I wanted to do, it isn't until high school that I realized I had the talent to play collegiately and, hopefully , professionally.
EP: Why did you decide to choose Illinois? Were there any other close contenders?
LS: Illinois was a great fit for myself. I want to continue to be great academically and athletically. Another school that was close contender was Indiana.
EP: How did your high school (teachers, coaches, teammates, ect.) help you become the ball player you are today?
LS: I have always been blessed to be surrounded by great teammates, but I would have to attribute a lot of my success to the work I have put in with my summer coach, Sean Gallagher.
EP: How do you see yourself as a player at Illinois? Do you think you will get a lot of playing time?
LS: My goal is to be a contributor as a freshman. I hope to get innings on the mound and also serve as a DH. Ultimately, I want to help the team in any way the coaches ask of me.
EP: Where do you see yourself exiting college? How high could you go in the draft?
LS: Honestly, anything could happen. Can't really say as to what round, or even be drafted at all. If the situation is right, I could sign right out of high school. If not, I will go to Illinois and play as hard as I can and see what happens three or four years down the road.
EP: What player (MLB) do you think you play like the most?
LS: My style of play most resembles Lance Lynn. We are both bigger-bodied athletes, and have a similar arsenal of pitches.
EP: Who is your favorite MLB player and why?
LS: Miguel Cabrera because he is the best hitter in the game.
EP: What do you have to say to all the youngsters that want to make it to college baseball? Any wise words?
LS: Play hard, compete and, most importantly, have fun.