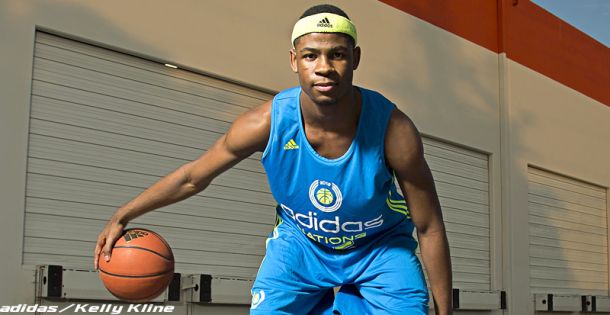 Malik Newman finally made his decision, and Missippi State landed their best recruit in school history. Coming into today, Newman had several schools heavily recruiting him. Mississippi State, Alabama, Kansas, Kentucky, LSU, Miami, North Carolina State, Ohio State, Ole Miss, and Texas A&M. Newman is from Jackson, Mississippi and his father played at Mississippi State in the late 90's.
Standing at 6'3 and 175 pounds, Newman is rated as the #10 overall prospect in the class of 2015 by ESPN. He's the #1 prospect from Mississippi, and the #1 shooting guard in his class. Newman was a four time-state champion at Callawy High school and was the leading scorer on the USA Basketball U17 team that won a gold medal in the 2014 FIBA World Championship.
An ESPN insider gave the following scouting report on Newman. "He's most often defined as a scoring combo-guard, and while he has the ball skills and capability to play the point, he's in his natural habitat when he's looking for his own offense. Newman is a big shot taker and maker. He is a shooting guard by nature but can also make plays when he slides over to the point. He can get to the rim in addition to his deep range and it an under rated passer as well. He has excellent instincts to go along with a good feel."
CBSSports.com first reported Wednesday that Newman had already decided to commit to Mississippi State -- though Newman denied that report by telling his hometown newspaper he remained undecided and was actually still considering Kansas, Kentucky and Ole Miss in addition to Mississippi State.
Newman joins a Missippi State team that finished 13-9 last season. Newman will be joined by fellow recruits Quinndary Weatherspoon and Joseph Struggs.