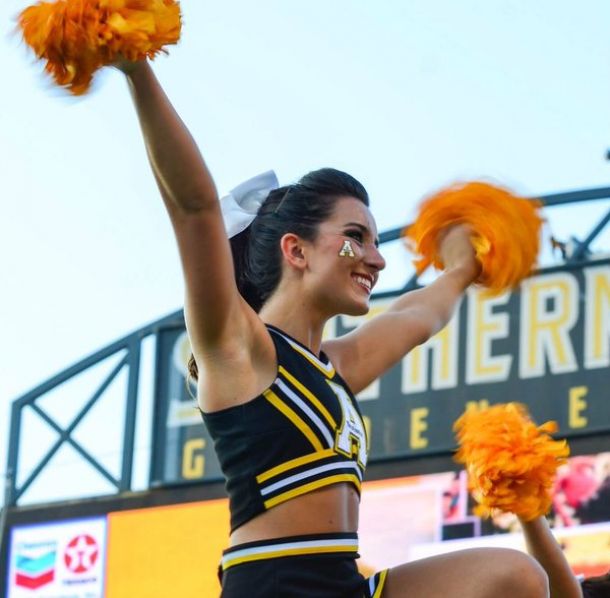 Georgia Southern and their number one ranked rushing offense drove down the field on Appalachian State in the first drive of the game, scoring on an eight play, 86 yard drive, all on running plays, that made the Mountaineer defense look foolish.
The Eagles wouldn't score again until late in the fourth quarter.
Appalachian State scored 31 unanswered points from that moment on, and looked incredibly polished while playing their first prime time game
The Appalachian State Mountaineers defeated the Georgia Southern Eagles by a score of 31-13 at Kidd Brewer Stadium on Thursday night. The two teams entered tied for the Sun Belt Conference at 5-1, so the Mountaineer victory puts them in the drivers seat for the conference title.
The Mountaineers dominated in all facets of the game. After the opening drive of the game, Appalachian State only allowed 101 yards on the ground to the best rushing team in the country. Star running back Matt Breida was only able to pick up 78 yards on the ground for the Eagles, and, with the exception of a touchdown run by Kevin Ellison, the quarterbacks were unable to generate much offense at all.
The downside of the triple option is that it does not allow a team to score quickly. Facing a 24-7 deficit in the third quarter, Georgia Southern was forced to throw the football, to no avail. Starting quarterback Ellison completed only five passes on 11 attempts for 64 yards and an interception. Favian Upshaw, who split snaps with Ellison entering the game, was not part of the game plan much at all tonight - he passed only twice, with one attempt leading to an interception, and he only ran once, where he was stopped behind the line of scrimmage.
Offensively, the Mountaineers came with an incredibly balanced attack. They outran the Eagles, tallying up 228 yards on 28 carries. Quarterback Tyler Lamb was incredibly efficiant, completing 14 of 20 passes for 202 yards and two touchdowns. As a team, Appalachian State out gained Georgia Southern 426 to 252. Appalachian State also had no turnovers, while Georgia Southern gave the ball back twice.
Appalachian State becomes bowl eligible for the first time since joining the FBS. They move to 6-1 on the season, and they continue their home stand next week against Arkansas State. Georgia Southern falls to 5-2, but they return home next week to face Texas State. For Appalachian State, this victory makes them the heavy favorites to win the Sun Belt Conference. They play three of their five remaining games at home, After they play Arkansas State next week, they will not face a single team with a winning record for the rest of the season.