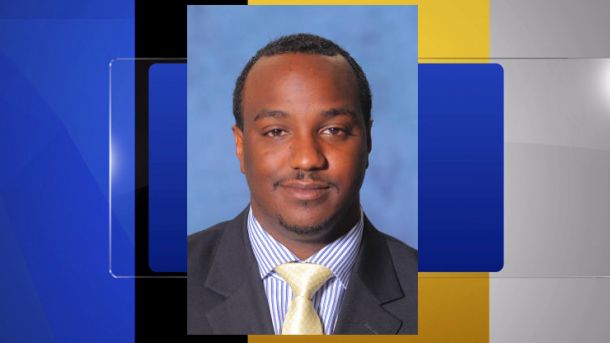 Katina Powell's book "Breaking Cardinal Rules" has sent shockwaves throughout the college basketball world, accusing the University of Louisville of paying for prostitutes for young recruits. The horrific allegations have put Rick Pitino and his entire Louisville staff, current and former, under fire. The evidence so far has put former Louisville director of basketball operations Andre McGee under the spotlight, and today he resigned as assistant head coach for the UMKC Kangaroos.
According to ESPN, McGee wrote the following in a message to UMKC athletic director Carla Wilson: "The university deserves a full time assistant coach and I am not able to provide that to the basketball team while the false allegations against me are being investigated."
The details of the accusations against McGee are sickening, as Powell says he paid her $10,000 for 22 shows from 2010 to 2014, with many inside of the players' main dormitory, Billy Minardi Hall. Players have lined up saying the book is true, and that McGee is to blame. OTL opened the floodgates for the entire investigation. One recruit that was left unnamed said that it was like a "strip club" when he was there. Former Louisville All-American Russ Smith was even named as one of the players who had sexual intercourse with one of the woman on his recruiting trip despite him being a two-star player. They reviewed Powell's journals, text messages, and phone records and confirmed the text messages between Powell and McGee. More information can be found in our very own Phillip Steinmetz's latest piece.
ESPN also states that UMKC has had McGee on paid leave since October 2nd, the day the allegations came to the forefront of the news. The ramifications are far reaching as a postseason ban or harsher punishments may be handed down for the Cardinals. Louisville lost a lot of talent over the offseason, and this minefield they have stepped in may derail the program for years to come. Also, the UMKC Kangaroos, a team that was expected to contend with New Mexico State for the WAC Championship, will have to deal with this tumult just a few weeks before the beginning of the season against Minnesota.
More news will continue to trickle in on McGee and the two programs.