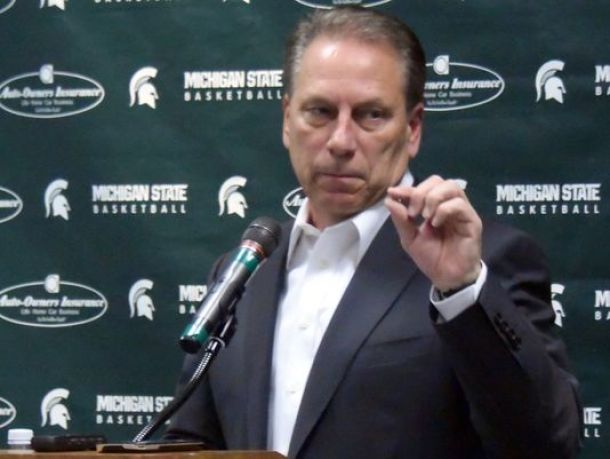 Michigan State University has had an extremely high caliber basketball team for many years, and head coach Tom Izzo has been a big part of that success. This coming season he looks to take another group of mostly new faces deep into March again, as the Spartans look to revenge their Final Four loss to Duke.
A team that was 67th in points per game last season, 36th in rebounds per game, 4 in assists per game and 32nd in shot percentage last year look to improve on those numbers heading into the season opener November 13 vs Florida Atlantic University.
Michigan State has several impact games this season that should be solid tests to see how good they really are, particularly in non-conference play. Their second game of the year on November 17 is slated to be at home against the Kansas Jayhawks, a tough match at home with the Louisville Cardinals is slated to be on December 2, which should also be a fantastic game, and they also play the Florida Gators heading into conference play on December 12 in what should be another entertaining game.
In conference play, Michigan State has many tough rivals including defending conference champs the Wisconsin Badgers, whom they see both in January and February this season, the Ohio State Buckeyes, whom they also meet twice (in February and March), the in-state rival Michigan Wolverines, and another high quality school in the Maryland Terrapins.
To be strong contenders in the Big Ten this season, they are going to need strong contributions from their key players. Denzel Valentine, Matt Costello, Bryn Forbes, and Colby Wollenman are all returning seniors expected to get significant playing time, as Valentine in particular looks to be the leader of this years' squad. According to Fox Sports, Valentine could be asked to play more point guard this season than in prior years. Fox Sports also noted that Izzo said Bryn Forbes seemed to be the "MVP of the summer," when the team traveled to Italy.
While Michigan State will absolutely miss Travis Trice and Branden Dawson, the Spartans will be getting some good new talent from the incoming freshman class, led by Deyonta Davis, Matt McQuaid and Kyle Ahrens, all of whom were graded out as 80 or higher out of 100 by ESPN. Davis, who comes from Muskegon High School, should get the chance to start at some point in the season. He was a top 100 recruit last season, and was rated as the number six power forward in the class.
Michigan State should have the potential to be a top ten team in the country with solid conference play, and will certainly pose a major threat to any team they face in the March Madness tournament if they can find a way to avoid injuries.