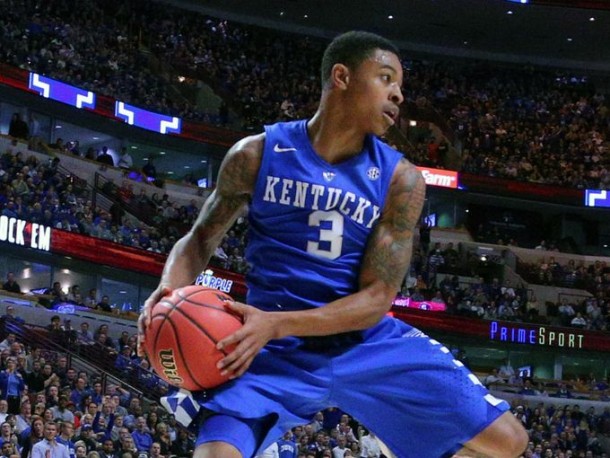 The Kentucky Wildcats and Wright State Raiders have met three times in the past, all won by the Wildcats. The last time these two met was in 1998, almost exactly 17 years apart to the date.
The Raiders have started the season 1-2 while Kentucky is 3-0. Wright State has struggled to begin their season, having trouble against mid-majors of college basketball. Having to go into Rupp Arena after a rocky start can make a bad situation worse.
Kentucky's season is the opposite of rocky; they have gotten off to a more ideal start than imagined. After cruising to two wins at home Kentucky faced a top five team in Duke. They took home a double-digit win in a lopsided affair.
The game against Wright State will mark the beginning of a two-game homestand for the Wildcats before they go on the road to face South Florida, coached by former Kentucky assistant Orlando Antigua.
Kentucky has struggled with rebounding when out sized in the paint. Luckily, Wright State does not play much size. They go small ball mostly and have problems of their own in terms of rebounding.
Despite Kentucky being known for big men, their guard play is the deadliest thing about them this year. The Wildcats have three grade-A point guards on the floor at the same time; and they make it work. If Wright State wants the upset, they need an unbelievable performance in the backcourt.
The Raiders don't have too shabby a backcourt either. Sophomore guard Mark Alstork has put up big numbers for Wright State to start the season. If Alstork can drop 20 on the 'Cats and guard his assignment, the Raiders have a shot.
But if Kentucky does what they have done the past three games, it could easily be a blowout. After proving that they deserve the number two ranking with their last outing, Kentucky will try to finish that statement with a dominant performance.
Expect a battle from the Raiders, everyone brings their best game to Kentucky. But Kentucky brings their best game to everyone.
Players to Watch
Mark Alstork- The numbers Alstork has been putting up to begin the season is phenomenal. Kentucky has been known lately for letting one guy on a team go off and have the night of their life, and Alstork is very capable of this. If this talented transfer blows up for 20+ points, Kentucky could be in for a long night.
Isaiah Briscoe- There are too many talented guards for Wright State to worry about in this game. Briscoe will be the one to slip through the cracks and run the show on offense. With a 6'9" wingspan and standing 6'3", this guard will find easy ways to get his shots over outmatched defenders.