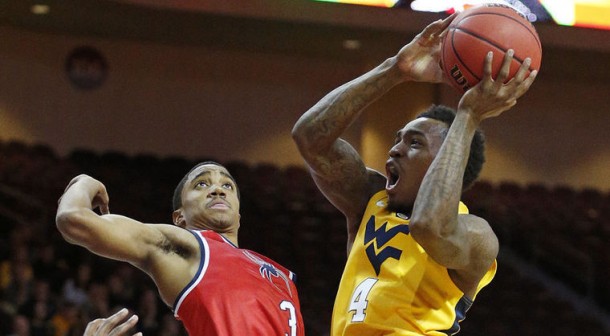 Coming in 4-0, the West Virginia Mountaineers had a swagger coming into their Las Vegas Invitational semi-final match against the Richmond Spiders. With the bespectacled big man Devin Williams leading the show, and with a talented corp of young guards drilling shots from the outside, West Virginia has turned into a trendy sleeper pick for the Big 12 championship.
But on Thanksgiving in Vegas, some chinks in the armor of Bob Huggins' team showed up. An unsightly shooting night from the outside for WVU let Chris Mooney's pesky Spiders stick around for a long time. However, the great Devin Williams was a haven of rest for the nervous Mountaineer fans, scoring 23 points and grabbing 12 rebounds in an effort that led WVU to the 67-59 win.
West Virginia used a balanced attack early that cut into the lane to get easy layups, starting the game with a 18-6 lead. Richmond quickly gained the momentum back as big man Terry Allen, who led the Spiders in scoring with 20 points, battled with Devin Williams and Jonathan Holten. The two teams traded buckets until halftime, but it was clear that Richmond would not lay down and die. WVU had trouble scoring against the sneaky-quick Richmond defense, especially the Mountaineer guards like Jevon Carter and Daxter Miles Jr.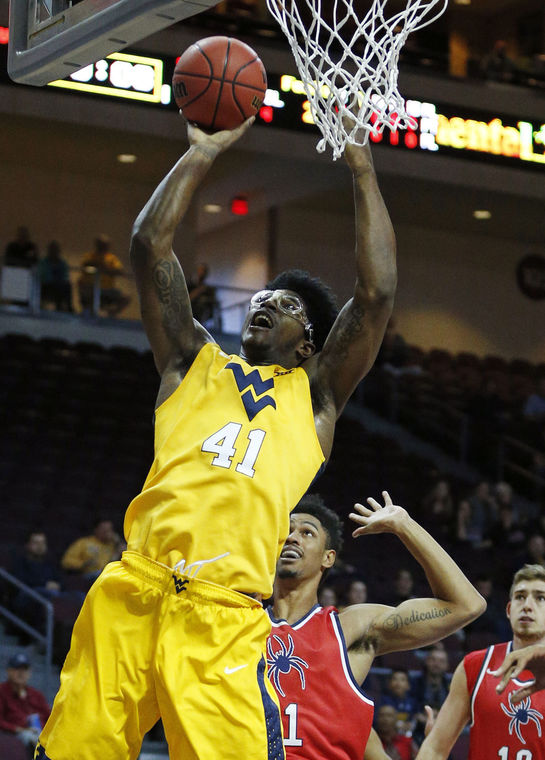 The two squads opened up the scoring a little bit more in the beginning of the 2nd half, but it looked like West Virginia was going to pull away with 12 minutes left in the game as Jonathan Holten leaped for two consecutive dunks in a row. However, Richmond slobberknocked there way back into it by continually getting Terry Allen to the free throw line. However, Richmond was ultimately undone by rough nights shooting for ShawnDre' Jones, Marshall Wood, and Trey Davis, going a combined 9 for 28 from the field. Also, the Spiders missed numerous opportunities from the free throw line, missing 14 total and many down the stretch. It was not pretty, but West Virginia ultimately held on against a scrappy squad from Virginia's capital.
West Virginia misses Juwan Staten from last year, and there's no question about that. When the backcourt struggled last year, Staten came alive and carried the load. Now, WVU needs to find that guy that will fill those big shoes. Devin Williams will be their primary option all season down low, but unless someone like Jevon Carter, Daxter Miles Jr., Jaysean Paige, or Tarik Philip steps up, it will be difficult for West Virginia to contend for a title.
Richmond has to feel a bit low after this game as well, as they let numerous opportunities slip away. In what will be a wild Atlantic 10 year, the Spiders have got to cut down on the little things like missed free throws if they want to battle with VCU, Davidson, and Dayton this season.
Tomorrow, the Las Vegas Invitational concludes. Richmond will tussle with the loser of San Diego State - California, while WVU will take on the winner.