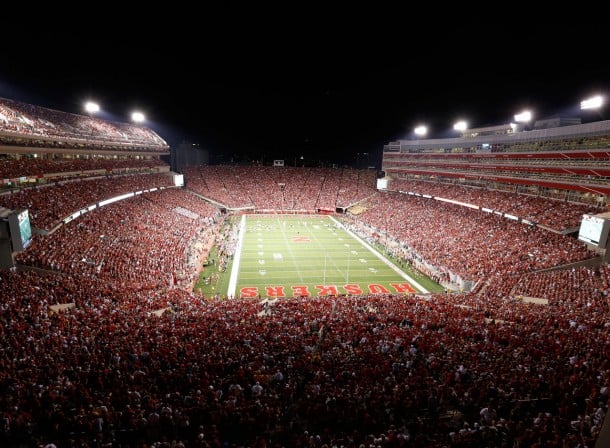 The college football season is coming to a close and bowl games are almost upon us. To be eligible to play in a bowl game, a team must finish with a record of 6-6. 2015 will see 80 teams playing extra football this season. However, there are currently only 75 teams that are bowl eligible and three teams that could be bowl eligible, which could leave two to five unfilled spots in bowl games. That leaves quite a bit of a dilemma, as the NCAA would either have to cancel bowl games, or allow teams that finish 5-7 to play in bowl games.
As many fans were pondering what the NCAA would do, they came out today and made their decision. The NCAA announced, via Twitter, that they would allow teams that finished at 5-7 to play in bowl games. They later posted a press release going further in depth on the subject. The teams that are selected by the NCAA are determined by the highest Academic Progress Rate, which the NCAA says to "[hold] institutions accountable for the academic progress of their student-athletes through a team-based metric that accounts for the eligibility and retention of each student-athlete for each academic term."
This move by the NCAA may not seem like a big deal to the public, but it means a lot to the universities. The NCAA shows that through this move, it still cares about the school's academics and incorporate them in sports. Academics still take precedence with athletics and the NCAA is stressing that with this move, along with rewarding schools that are following their mission.
As mentioned in their press release, they will submit a list of eligible teams to fill the spots for bowl games. Some of the schools that sit on top of the Academic Progress Rate, from the 2013-14 academic year, are Nebraska, Kansas State, Missouri, Minnesota, and others. Kansas State can still reach six wins this weekend as they play West Virginia, but a loss can still get them into a bowl game, thanks to their renewed focus on academics.
While this measure will fix the problem this year, the NCAA said that "[the] Football Oversight Committee is planning to form a task force in January to study bowl eligibility in the future" to assume they do not have to look to fix a problem like this again. For this year, however, it will have to do.