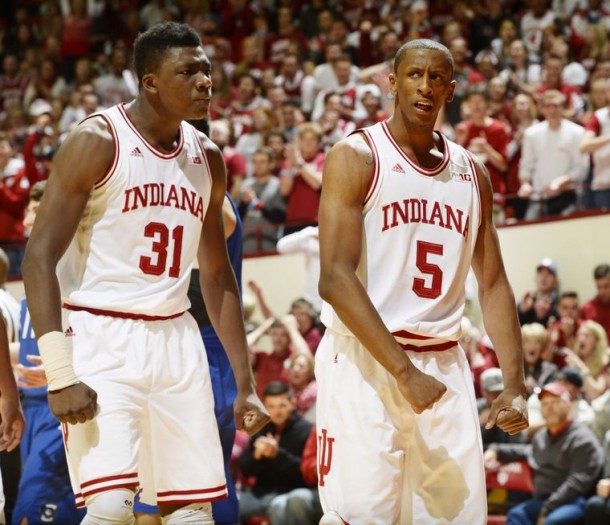 The Big Ten/ACC Challenge has been great for college basketball since its inception in 1999 matching up top programs, and Wednesday's battle between the Indiana Hoosiers (5-2) and the Duke Blue Devils (6-1) is no exception.
Duke has not lost a non-conference home game in their last 120 attempts which makes this game that much more of a challenge for a Hoosiers team that has found a bit of a rough patch within the past week.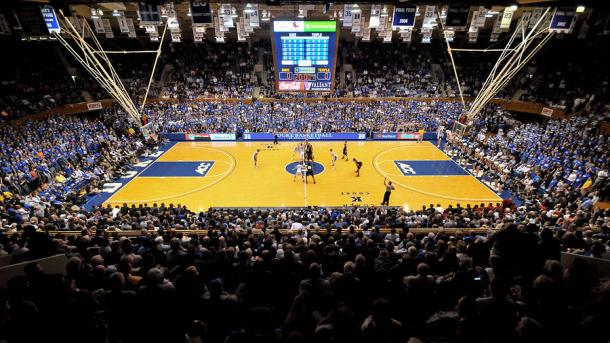 The Hoosiers however, had a bit of a bounce back game to regain some of the confidence they may have lost on their trip to Maui when they went 1-2. The team is ready to move on to Duke though.
"All that stuff that happened in Maui is definitely in the past now," Troy Williams said following Monday night's win. "We watched the film and went over it as a team and together by ourselves. The coaches went over it with everybody, came back, and watched more film. That's all in the past, now we focus on the next game."
Indiana will need to be on top of their game if they want to pull the upset at Cameron Indoor Stadium. It is not an easy place to play and the odds are against them, but the Hoosiers keep the mantra of one game at a time.
"Indiana brings so many opportunities, and Wednesday is definitely a huge opportunity for us," said James Blackmon Jr. "So we're just going to practice hard like we have been and get it rolling and come out and do what we're supposed to do."
When coach Tom Crean was asked about the challenges Duke will give his team, he said they present "tremendous challenges."
"They drive to the rim, they get fouled, they have inside-outside attacks, they really, really want to get fouled," said Crean. "I think Grayson Allen may be averaging seven or eight fouls drawn a game. That's tough. We'll have to be really sharp defensively."
Indiana's defense hasn't been their strong suit thus far this season, and Wednesday will be their toughest test yet. Allen is one of Duke's top players and he can fill it up with the best of them as he has averaged 22.6 points per game for the Blue Devils. In addition to Allen, Marshall Plumlee will be another tough test down low for freshman Thomas Bryant.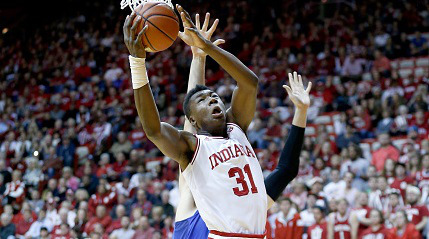 Duke currently has four players averaging double figures which makes you think that this game will be a fun up and down game with a lot of points as both of these teams are some of the nation's most efficient offensive teams.
"Duke provides a lot of challenges because of the way they drive the ball," Crean said. "They have very good spacing, and they're shooting the ball at a high rate. Luke Kennard is coming off a really good game, Marshall [Plumlee] is an energy force on their team and he's going to be hard to deal with because of the length and his strength."
The Hoosiers will travel to Duke for the first time since 2006, when the Hoosiers suffered a close loss in the another edition of the Big Ten/ACC Challenge. Duke leads the series 4-3 with this upcoming matchup being the eighth edition with these two storied basketball programs.
Indiana Hoosiers @ Duke Blue Devils, Cameron Indoor Stadium, 12/2/2015, 9:15 p.m. EST, ESPN