After getting shoved around and beaten quite handily by Duke on Wednesday night, the Indiana Hoosiers will look to bounce back against Morehead State Saturday night at Assembly Hall.
It's Still Early
It was quite a letdown for Indiana as they find themselves at a crossroads in the season and it is only the beginning of December. The fan base is getting up in arms and if the Hoosiers don't turn things around quickly, it could get ugly in Bloomington.
"It's early in the season," said Coach Tom Crean following the loss at Duke. "We've got to continue to really work hard to get better. I think we'll get a lot better. We're anxious to get back and learn from this one and get ourselves back on the practice court and continue to improve in all aspects of the game."
Defense, Defense, Defense
One aspect that has really been an achilles heel for the Hoosiers all season long has been their defense. It continues to let them down and that hurts them in return because their offense is so electric. When asked how to improve their defense, Crean was straight to the point.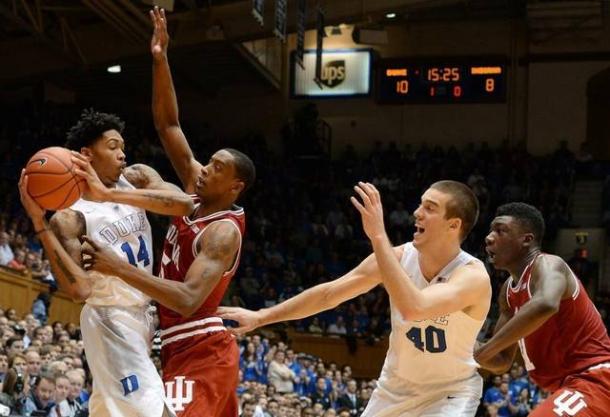 Chuck Liddy-News Observer
"Guard the ball better," Crean said. "We need to guard the ball better. We need to make sure we're not playing angles and giving up position, as much as getting up into the ball and putting really good pressure on the ball."
The defense will never be the identity of this team because of how proficient the Hoosiers are on offense, but in order for this team to become successful, it starts with becoming better on defense and that has to start in practice and in these games that are expected to be less difficult.
Time to Fix Things
With the Hoosiers now getting into a lighter portion of their schedule with Morehead State, IPFW, and McNeese State being their next three opponents, this team has a few chances to go out and fix some things before they face Notre Dame and then the Big Ten.
The Scouting Report
As for Morehead State, they come in ranked 117 in the KenPom rankings as of Dec. 4. The Eagles have 11 guys that average 10 minutes or more, which means they are a deep team. They are 5-1 on the season and are coming in fresh off of a win against the Saint Louis Billikens.
This team's identity is on defense. They are one of the best teams in the country at forcing turnovers and enter this game against the Hoosiers as the nation's best scoring defense, limiting opponents on average to just 54.5 points per game. In addition, the Eagles are averaging 9.8 steals per game. Against Saint Louis, the Billikens managed just 15 first half points.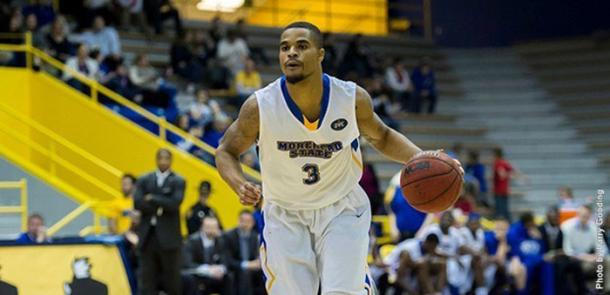 Barry Gooding-ovcball.net
Corbin Collins, an LSU transfer, is a junior guard for the Eagles and is the floor general for this team. He is the lone Eagle to average double digit scoring at 12.5 per game, but he is excellent at taking care of the ball and dishes out 3.7 assists per game, good for second on the team. He did miss the second half in their previous game against Saint Louis which is something to keep an eye on.
Morehead State has not been outscored in the paint this season, outscoring their opponents by a 202-114 margin. This team will also spread the scoring out as at least seven players have scored in every game.
As for Indiana, their offense will be there, but it is up to their defense to show out in this game. They have fared well at home as they are currently undefeated at Assembly Hall (granted that is against the lesser opponents on their schedule).
What To Watch For
Thomas Bryant will be interesting in this game for the lone reason that he didn't grab a rebound against Duke and because Morehead State dominates the paint.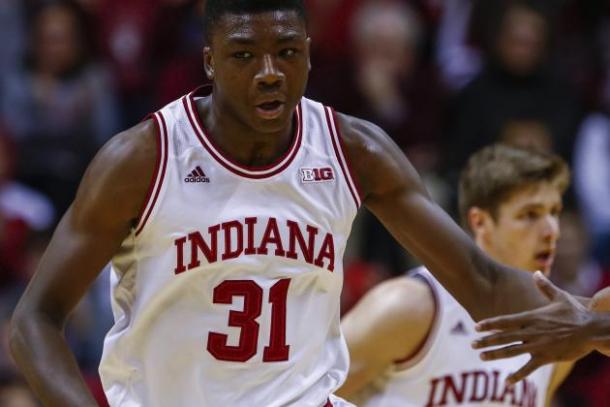 Michael Hickey/Getty Images
As for the rest of the team, the defense is the biggest key. It's been mentioned plenty of times, but it is so vital that they get this down before their schedule picks up again.
Prediction: Indiana 85, Morehead State 68
Game info: 7:00 p.m. EST, Big Ten Network