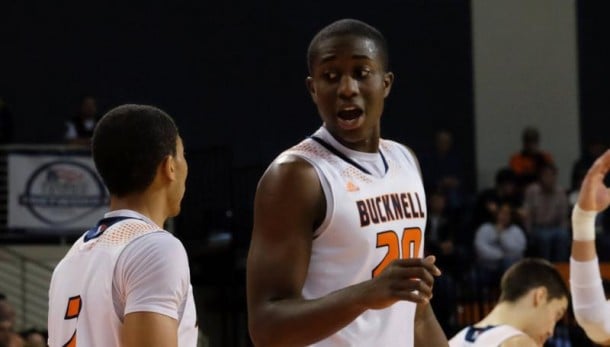 Entering this season, Chris Hass was the most hyped player on the Bucknell Bison. He has most definitely lived up to his high expectations so far this season. Along with Hass, many of the main contributors are underclassmen, whether they be freshmen or sophomores. Many of the team's younger guys have played very well through the team's first seven games.
Zach Thomas
Sophomore stretch-four Zach Thomas has been playing extremely well so far, maybe even as good as Hass. In three of the seven games this season, Thomas has been the team's leading scorer, a feat that Hass has only accomplished twice. While playing 26 minutes per game, the athletic powered forward is averaging 14.3 points and 6.3 rebounds per game, both good for second on the team. Thomas has been playing very efficiently as well, shooting 47% from the floor. He is also one of just three players on the team who averages a steal per game. The only real knock on Thomas is his three point shooting, as he is shooting just 23% from long range so far this season. Free throw shooting hasn't been a problem; he is currently shooting 77%. If Thomas keeps up his high level of play, there is a good chance he will start every game for the rest of the season and be one of the team's best players in the process. ​ ​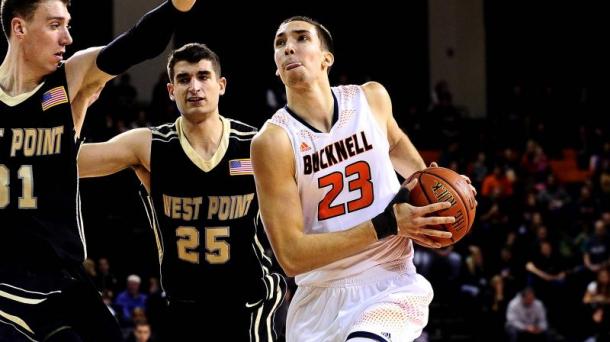 Nana Foulland
Another sophomore who has made a huge impact so far is center Nana Foulland. Of all of the current second-year players, Foulland was the only one to start every single game last season. He would go on to make a huge impact on both ends of the floor, and he has definitely done the same thing so far this year. Currently, the Pennsylvania native is averaging 12.1 points and 7.4 rebounds, which leads the team. His ability to score with both hands in the low-post is very impressive, as is his shot blocking ability. He is the only player on the team averaging a block per game. Foulland is just a very good center on both ends of the floor, and absolutely no one is surprised by the great season he has had so far.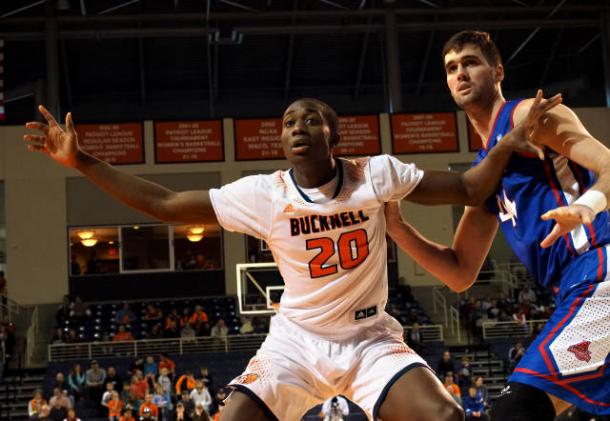 Stephen Brown
Rounding out Bucknell's phenomenal sophomore class is point guard Stephen Brown. Brown's stats won't blow anyone away, and his offensive talents are nothing spectacular. He only shoots 33% from the field and 22% from long range, but he does shoot his free throws at a very impressive 82%. But, more important than all of those percentages, Brown is a floor general. Currently, Brown averages just under five assists per game, while he touts the best assist-to-turnover ratio on the team. The offense just runs through the second-year point guard, and it shows when watching the games. Along with his pure point guard assets, Brown is a terrific on ball defender, and that is just as valuable to the team as running the offense. It may not always show in the stat sheet, but Brown is a great player, one of the most important on the team.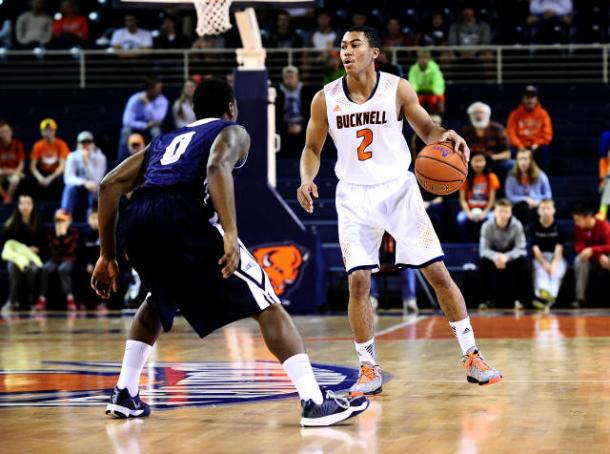 Kimbal Mackenzie
Like the three previously mentioned players did last year, point guard Kimbal Mackenzie is making a huge impact in his first season. Mackenzie is somewhat similar to Brown, in a sense that one of his strongest suits is being a leader on the floor. However, Mackenzie is more of an offensive threat than Brown, yet not as good of a defender. The freshman is currently only averaging five point per game, but he shoots 42% from the floor, 36% from beyond the arc, and 80% from the charity stripe. Mackenzie is the only first year player on the team who has logged over 100 minutes through seven games. He is learning from a great player in Brown, which definitely helps his cause. Ryan Frazier, the teams starting shooting guard, will graduate after this season, and Mackenzie could be one of the top candidates to take his spot in the starting lineup.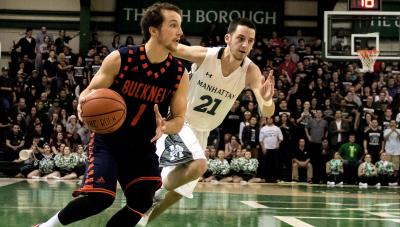 Clearly, the Bucknell Bison have a bright future ahead of them. They have only won three of their first seven games, but two of the losses were close games down to the wire against bigger programs in Wake Forest and Penn State. This team will still likely be major contenders for the Patriot League title, and they owe a lot of thanks to their expectation-exceeding underclassmen.
*All stats used in this article come from bucknellbison.com*