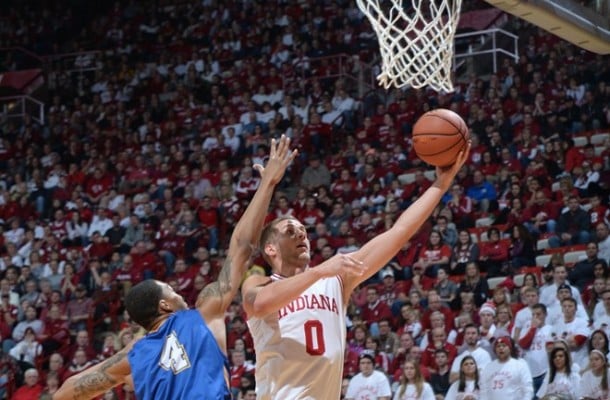 The Indiana Hoosiers have been going through a rough stretch as of late, but Saturday night, they got a dominating bounce back win over the Morehead State Eagles.
The Hoosiers have needed many bounce back games this season because of the ebbs and flows of this season, but more games like Saturday night's will put this team where they want to be.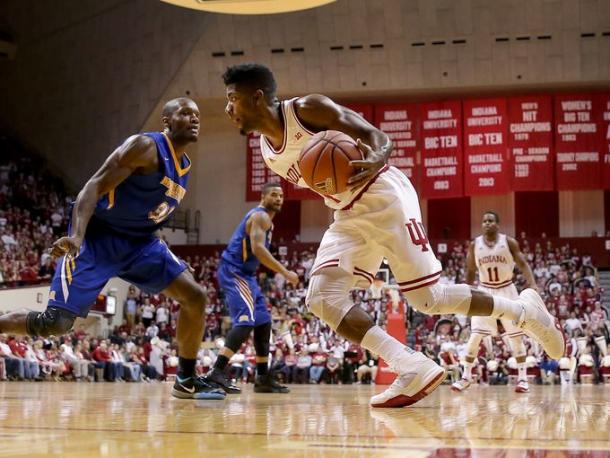 Defensive Domination
It was a slow start right out of the gate, but then Indiana got on a big roll. Keyed by a big 29-6 run in the first half that lasted nearly nine and a half minutes, the Hoosiers were out in front and were in total command. It wasn't just the offense, however, as the defense locked down with a lot of ball pressure that turned into 62 deflections on the night.
The defense for the Hoosiers was coming off maybe their worst performance of the young season on Wednesday at Duke, but Saturday at Assembly Hall, it looked like a new defensive team.
"I think we know our defense needed to get better and we really worked on it the past two days," fifth-year senior forward Max Bielfeldt said. "I think we really kind of worked together today and put out a really good product."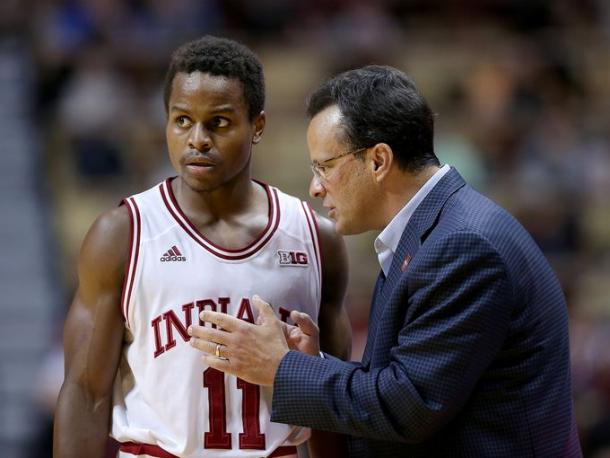 Attacking Presence
Indiana forced 23 Morehead State turnovers on the night and the Hoosiers made it hard for the Eagles to operate. With those turnovers, the Eagles also committed 28 total fouls which turned into 36 total free throw attempts from the Hoosiers.
"I would think when we're aggressive and attacking, and we didn't want to settle for pull-up jumpshots in this game," coach Tom Crean said. We wanted to get to the rim or we wanted to make the kick-out, and I thought our guys did a really good job of that.
On offense for the Hoosiers, it was the same old team as they shot 57 percent from the field including five players scoring in double figures led by Troy Williams with 16 points. Yogi Ferrell and James Blackmon Jr. both had 15 a piece while the two big men, Thomas Bryant and Max Bielfeldt combined for 26 and did not miss a field goal.
Indiana struggled on the boards on Wednesday night as they collected just 16 total rebounds, but they turned things around as they collected 35 rebounds and had a plus-4 rebounding margin. In addition, the Hoosiers had nine more second chance points than the Eagles. Bielfeldt and Bryant were great down low and coach Crean mentioned Bielfeldt's aggressiveness on his play against the Eagles.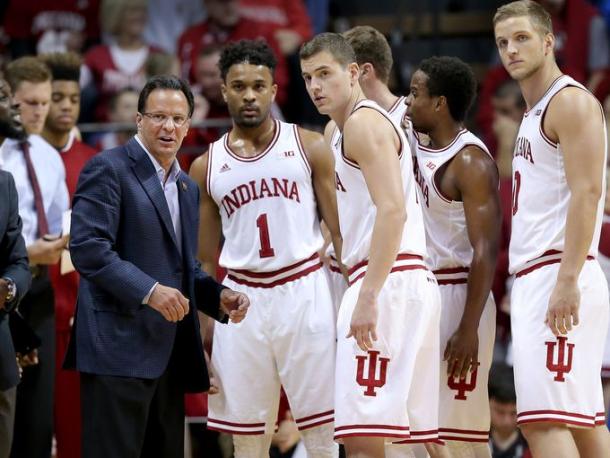 "We were aggressive on both ends of the court, which is absolutely critical," Crean said. "It's real easy to look at one end of the court and think we're not where we need to be like we weren't defensively the other night, but we weren't aggressive on either end of the court. And tonight, the aggressiveness carried out in a lot of ways."
In the second half, it was more of the same as the Hoosiers kept the foot on the accelerator and ran the Eagles out of the gym.
Corban Collins is usually Morehead State's playmaker, but on this night he was just 1-for-8 from the field and scored just eight points. Lyonell Gaines was the Eagles leading scorer with 13. It looked like this team meant business in the first five and a half minutes as they held a lead, but they couldn't overcome the fouls, turnovers and their field goal percentage of 31 percent.
The Hoosiers now will welcome in in-state rival IPFW on Wednesday night to Assembly Hall as they try to get on roll before the conference slate gets underway.
"For us to continue to get better, in every area of the game, it's got to be attack-oriented and it's got to be aggressive and it's got to be smart," Crean said. "That's what we've got to continue to build upon and I thought tonight for the most part we played that way."