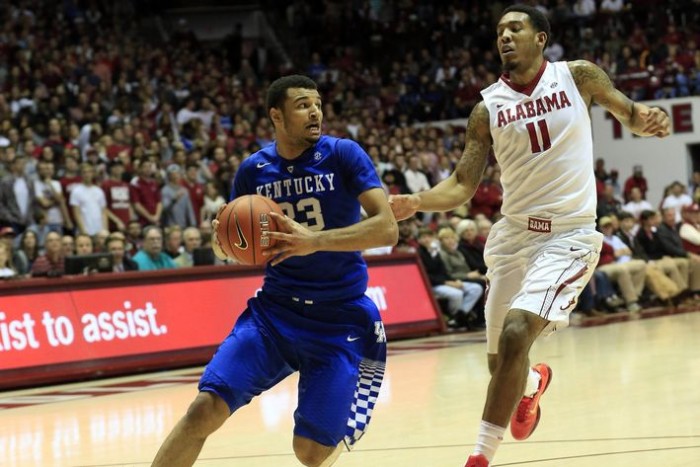 Kentucky will play one home game before hitting the road again for another two-game road streak. The test they will face at home all depends on how they handle one player.
The New Man on Campus
Mississippi State had high praise at the beginning of the season for the roster they assembled. Since then, they have gone a measly 7-7 on the season and look no where close to the force analysts thought they were.
One player they added to their well-rounded roster was a five-star shooting guard Malik Newman. Newman was heavily recruited by the Wildcats but decided to stick with his home state team.
Newman has been nothing short of talented but the freshmen has a bad tendency already showing. For the important games, you rarely see big production from Newman. He will contribute around 10 points and shoot a terrible percentage in situations where the Bulldogs need to win.
Craig Sword is the only Bulldog to keep a consistent output throughout the season. The 6'7" senior will likely see Kentucky's 6'8" senior Alex Poythress for what could be a heated match up considering the emotions of these two players.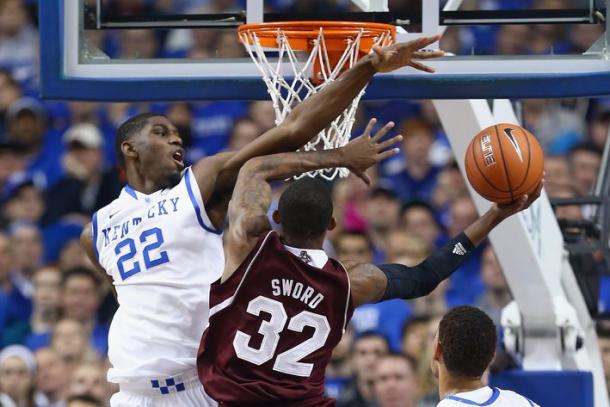 Kentucky Using Experience
The Wildcats have become known for their dominant freshmen play in recent years, but this year is different. They rely on the performance of the program's older members.
Poythress, a highly praised senior, had a breakout game against Alabama with 25 points and seven rebounds. This was the same player who fouled out with four points in 26 minutes at LSU just days prior. Kentucky lives and dies off the contribution of Poythress.
Kentucky's point guard, Tyler Ulis, is a sophomore who has already seen it all. He looks like a fifth year senior the way he conducts his team on a daily basis.
Marcus Lee rounds out the experience reliance, a 6'9" junior who is Kentucky's key on defense. He's a phenomenal shot blocker who just needs to polish his inside moves and realize he is no longer a backup.
Young Guard Battle
It's hard to say exactly who will be guarding Newman, possibly Isaiah Briscoe or Ulis if Kentucky wants to try to shut him down. But this game focuses on the guard positions with the talent these two teams possess.
Kentucky wins in the quantity category of talented guards with Ulis, Briscoe and Jamal Murray. It all depends on what these three players do that will decide how this game pans out.
Players to Watch
Gavin Ware- Ware has rarely seen a small Kentucky team inside, and he will take advantage of it this year. If Lee gets into foul trouble it will be difficult to find a player on the bench athletic enough to stop this big man from scoring.
Jamal Murray- Murray has become Kentucky's most consistent scorer and just needs to learn to control himself better. He's a lot faster than any Mississippi State player but he has to keep from turning the ball over and select his shots well.