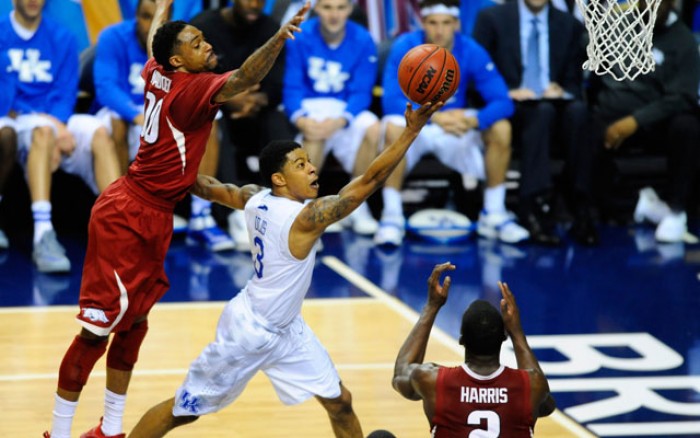 The Kentucky Wildcats are coming off an unbelievable loss against the 8-8 Auburn Tigers and need to rebound before meeting some big tests. The only problem; Kentucky hasn't won on the road against Arkansas in this decade.
Calipari's Fayetteville Struggles
John Calipari has never won a basketball game in Bud Walton Arena. In fact, Calipari has a 4-4 record against the Razorbacks while at Kentucky.
Kentucky and Arkansas are known for their intense and close games whenever they meet. Excluding last year, the Razorbacks and Wildcats always make it a nail-biter when they meet.
Kentucky has gone to overtime with Arkansas three times since 2011, with every game ending in a defeat for the Wildcats. There's a hump in Bud Walton Arena, and the 'Cats can't get over it.
Road Woes
All four of Kentucky's losses have come away from Rupp Arena, and three of them have been true road games.
Kentucky's big men have been completely non-existent in games the Wildcats have lost. Their rebound margin and blocks are lower in their four losses compared to their 13 wins.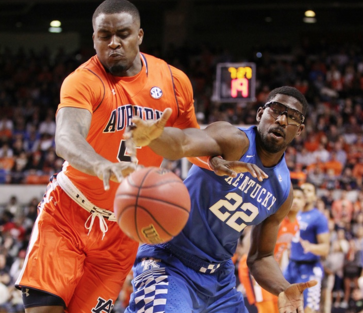 Going up against a 9-8 team on the road would be ideal for a lot of teams, but for Kentucky it spells upset in the biggest way.
Auburn was 7-8 before upsetting the Wildcats for the first time in 16 years, and all three of UK's road losses are to teams with a combined 22 losses.
Kentucky needs to get back on track after their loss to Auburn, and a road game against Arkansas can either help the team progress or bury them deeper.
Kentucky's Not Alone
There is not a single team in college basketball that looks poised to win the whole thing. Granted, SMU is undefeated at a solid 18-0; they have yet to play tough competition.
There have been five #1 teams, including Kentucky, that have fallen. All the past #1's: North Carolina, Kentucky, Michigan State, Kansas and Oklahoma now have a combined 15 losses.
There is no dominant team in college basketball. A Goliath is nowhere in sight. The trophy is up for grabs in one of the craziest years of college basketball yet.
This doesn't mean Kentucky has a good chance though, as their play must improve. If they don't begin getting significant contribution from their big men then they will not win games they should going further into SEC action.
Players to Watch
Tyler Ulis- Ulis was very close to being the second Kentucky player in history with a triple-double when he had 17 points, 10 rebounds and eight assists against Auburn. His tear of the SEC doesn't seem likely to stop anytime soon.
Anton Beard- Kentucky will have all their focus on Moses Kingsley and Beard will have a huge game while he's concentrated on upsetting the 'Cats. There's always a surprise player hurting Kentucky, and Beard is the type of player who can do it.