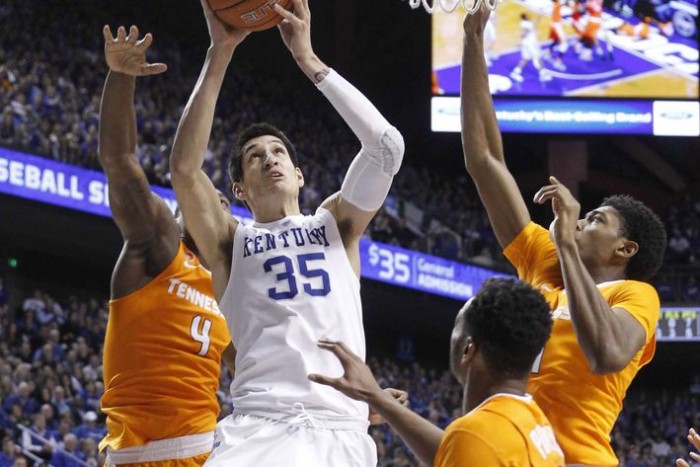 Kentucky got revenge on the Tennessee Volunteers for their loss in Knoxville by using a second half surge to coast to victory. The final score tells a different story than how the last 20 minutes of the game went.
Losing Leads
This Kentucky team has had some trouble holding on to big leads and allowing teams to get back in games after being down 15+ points.
The Wildcats held a 22-point lead in the middle of the second half, but they allowed their lead to get cut to as little as 12 with six minutes remaining.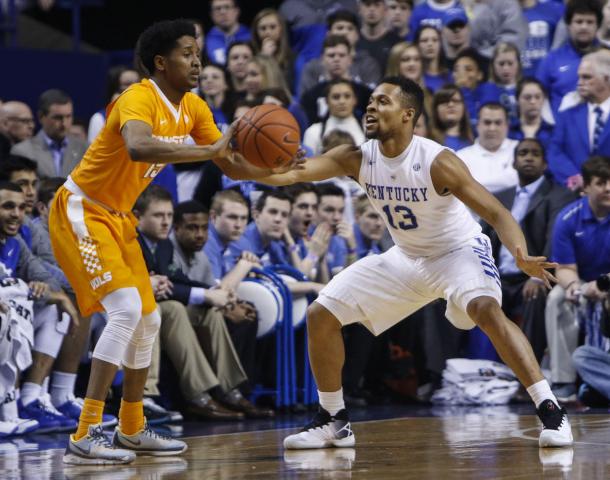 Kentucky used another surge late to ice the game, but the Volunteers used foul shots and late threes to bring the score closer near the end. Since Kentucky lost their 21-point lead to this Tennessee team not even a month ago, the trend of losing big leads is getting a little too notorious.
Bullitt County Buckets
Derek Willis, the junior from Mount Washington, KY, lit it up from deep for the Wildcats. He missed his first jumper from downtown, but after that he caught fire.
The Bullitt County native hit 7-11 from the perimeter and racked up 25 points in his best game of the season. Willis now joins four other Wildcats who have eclipsed 25+ points in at least one game this season (Tyler Ulis, Jamal Murray, Alex Poythress, Skal Labissiere).
Willis couldn't have caught fire in a more perfect game since Ulis was unable to score consistently and Kentucky was without their primary post player in Poythress. So, the Wildcats needed help, and they got that in the second half from Willis. After Marcus Lee did not return after halftime due to a back injury, the Kentucky-bred long ball shooter stepped up and made this his game.
How Long Will The Threes Fall?
Kentucky has hit at least 10 threes in four straight games for the first time in program history. There was a point in the season this team looked horrible from deep, but that all changed in SEC action.
The Wildcats inserted Willis into the lineup during SEC play and found that he spreads the floor. With his shooting prowess from outside, he creates shots for himself and others just by standing on the wing.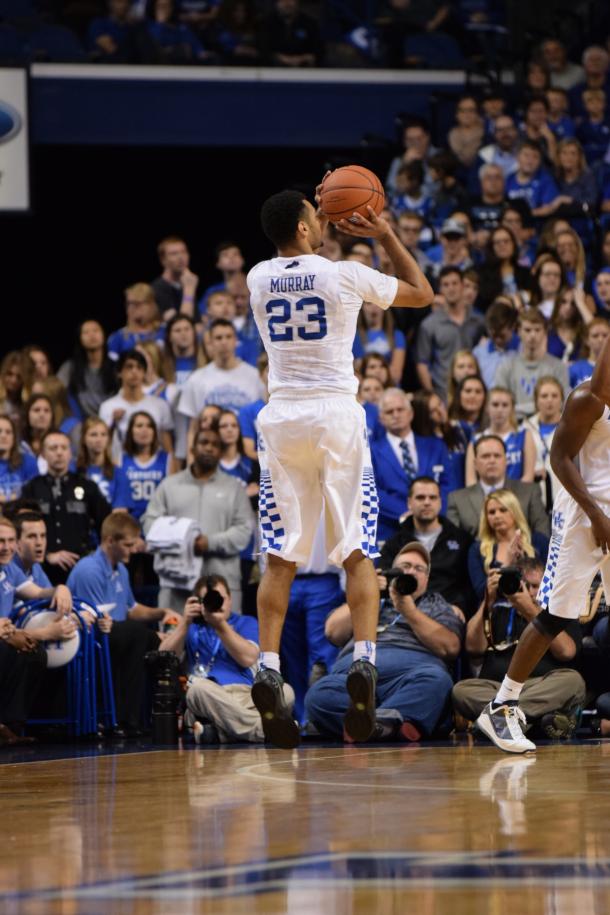 But what happens if these shots don't find the bottom of the net? Can Kentucky win if their outside presence is non-existent?
Kentucky has had those types of games this season where they hit less than five threes. They can win, as long as it isn't on a cold perimeter night.
Kentucky had 11 threes in that important Louisville win back in December. Without the long-ball going down, Kentucky likely would have lost that game.
Kentucky doesn't know what will happen if their 3-pointers go cold against a top 5 team, and they don't intend to find out. The Wildcats are keeping on with the 50% shooting from deep the last four games and don't look to be cooling down.
Injury Bug
There were some moments in this game where fans wondered if players were alright or if they'd return to the game. Two important players were sidelined in the middle of this contest due to injury.
Kentucky's Lee came out of half time trying to work out a back injury on the sideline. A medical assistant had a roller near Lee's shoulder, and the big man did not return to the game.
Tennessee's Devon Baulkman has been fighting an injured shoulder all year, and it seemed that shoulder got tugged the wrong way in this one. Baulkman went to the locker room without being able to move his shoulder at all.
Player Statistics
Jamal Murray- Murray almost added to his Kentucky freshmen record of 30 point games in a season but fell just short with 28 points and nine rebounds. His energy and lights out shooting from deep once again sparked Kentucky's offense.
Derek Willis- Willis and Murray became the best two-man game in this one, because if you thought Tennessee had one locked down, the other was burning the Vols from deep. Willis finished with 25 points on 7-11 shooting from the perimeter.
Armani Moore- Moore used his big body to go at the UK defense and got to the stripe to made his charity shots. Moore ended with 21 points and 11 rebounds on 8-15 shooting.
Kevin Punter- Punter used his ability to draw fouls to get the line and hit 9-10 from the free throw stripe. He didn't hit the deep ball as often as his last meeting with Kentucky, but he finished with 19 points.
Upcoming Schedule
#14 Kentucky at Texas A&M 2/20/16
LSU at Tennessee 2/20/16