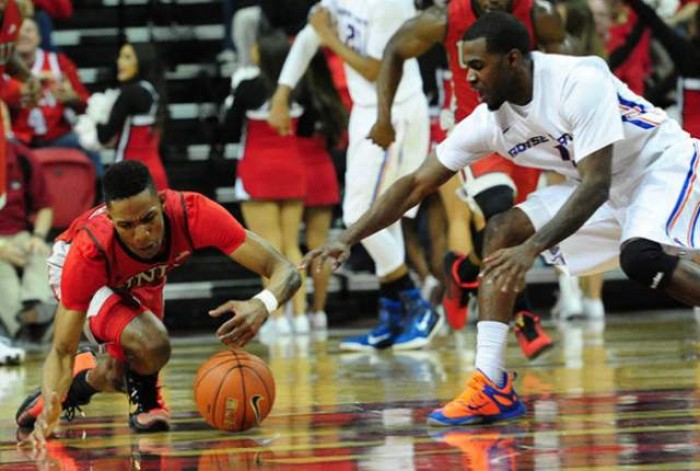 In a season filled with its ups and downs, Boise State basketball fans have seen it all. From game winning shots being wrongly disallowed to losing a 16 point lead with 6 minutes remaining, it has been a roller coaster.
Previous Games
We'll start with the away team, the UNLV Runnin' Rebels. UNLV is coming off a thrilling overtime win against the Nevada Wolfpack. When Nevada's Marqueze Coleman knocked down a 3 with three seconds left in regulation, UNLV's Patrick McCaw hit a buzzer beater 3 to force the game into overtime. Winning three out of their last four games, the Lobos are getting hot at the right time. They are now 16-12 (7-8) and are sixth in the Mountain West.
View the highlights of the dramatic game between UNLV and Nevada: https://twitter.com/TheRunninRebels/status/701292278661251072
For Boise State, it was another tough loss to swallow. After being up as many as 16 points against the New Mexico Lobos, the Broncos took an 80-78 loss. This has continued the trend of the "Boise State second half meltdown", which has seemed to be a curse that has stuck around for quite some time. The Broncos are fourth in the conference with a 17-10 (8-6) record.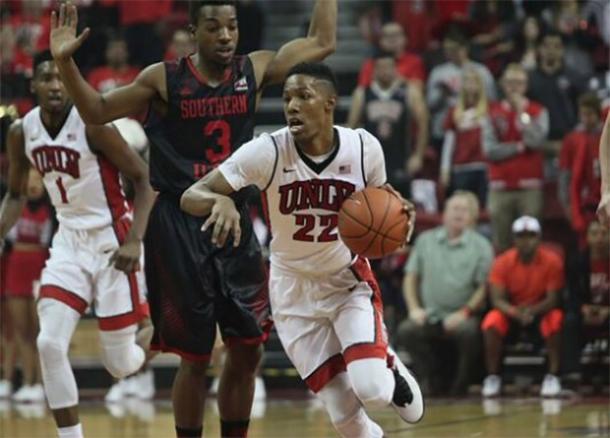 Players To Watch Out For
For the Lobos, guard Patrick McCaw comes in with a lot of momentum. Averaging 14.3 points per game, he put the team on his back against Nevada with his game-tying buzzer beater and 25 points. Jerome Seagears had five 3 pointers and 21 points against the Wolfpack. Forward Derrick Jones had 14 points and 8 rebounds as well.
Boise State are led by star James Webb III, who leads in the team in points per game with 16, rebounds per game with 9.3, and steals per game at 1.5. Senior Anthony Drmic also comes off of a 30 point game from the bench against New Mexico, where he also knocked down six 3 pointers. Fellow senior Lonnie Jackson has also surged the past few games, including his 16 points (4 for 5 from the 3 point line) against Wyoming.
Keys To Win
The Rebels have to keep Boise cold. The Broncos are 10-2 when they score above 80 points. However, one of those losses came at the hands of UNLV in an 88-83 home win. Also, shutting down Nick Duncan means less shooters for Boise. The defensive statistics are not on UNLV's side. They allow 70.8 points per game, which puts them at 154th in the country. The good news? Boise State isn't much better. In fact, they let up an average of 70.4 points per game, which is tied at 144th in the country.
The second half meltdowns for Boise have to stop. They kill any momentum that Boise has, and really bring down the morale of the players. The Broncos need to come out and establish a lead, and not let UNLV creep their way into a game. As long as Drmic and Webb continue to score in high numbers, and if players such as Montigo Alford, Lonnie Jackson, and Mikey Thompson give some help - the Broncos shouldn't have any issues.
Game Information
The game will be held at Taco Bell Arena, and is scheduled to tip off at 11:00 P.M. EST. ESPNU is broadcasting the game.